Air Conditioning London – Same Day Delivery
You're hot and bothered and you need a solution now. We've got you covered. This selection of Air Conditioning units are In-Stock and available to buy right now for Same Day Delivery. Just place your order before 3pm to get one today. Same day delivery is only available from Monday to Friday.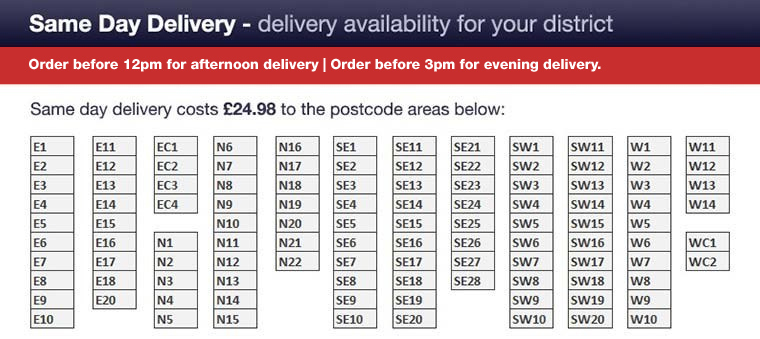 There are currently no items in Air Conditioning London Same Day Delivery.
Dehumidifier Type: Compressor
Max Extraction: 10 litres per day
Tank Size: 1.5L
Recommended Area: up to 3 bed house
Warranty 1year
Cooling, Heating and Fan
A rated for Energy Efficiency
All year round use
Space saving design & easy to use
7,000BTU
Dehumidifier Type: Desiccant
Max Extraction: 8 litres per day
Tank Size: 2L
Recommended Area: up to 5 bed house
Warranty 1year
Cooling, fan and dehumidifier modes
Ideal for living rooms and small offices
24 hour timer for pre-cooling rooms
Highly portable with castor wheels and handle
A energy rating for efficient cooling
Low Energy
Dehumidifier Type: Compressor
Max Extraction: 20 litres per day
Tank Size: 4L
Recommended Area: up to 5 bed house
Cooling, Heating and Dehumidifying
Economical to run cools medium to large rooms
Great for Homes, Offices, Caravans or Boats
Easy to operate touch panel and remote
Quiet with a slim compact design