Product Information
GRADE A2 - Light cosmetic damage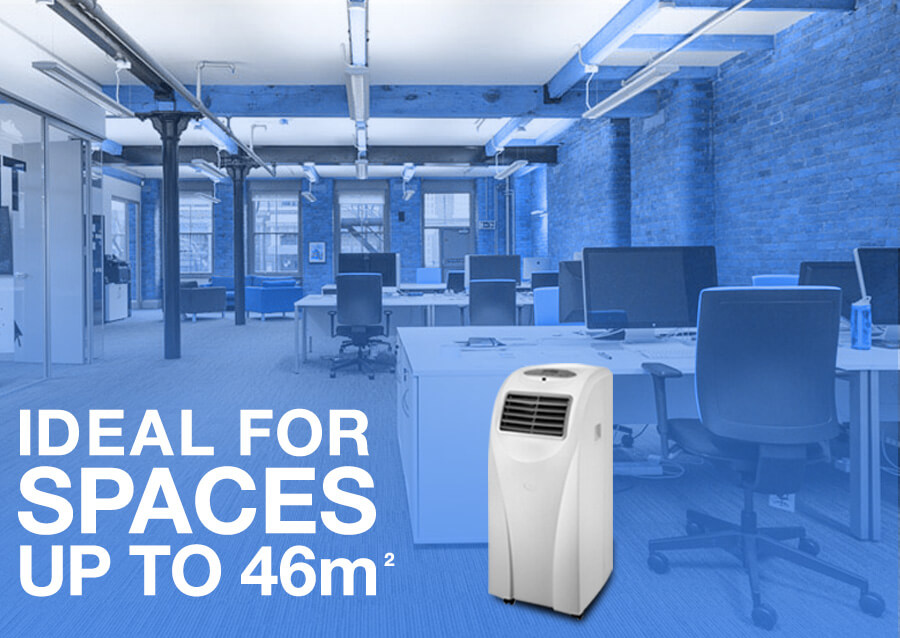 SPACE-SAVING SOLUTION
The ElectriQ P18HP is one of our most powerful portable air conditioners on the market. It's designed to deliver impressive air conditioning for rooms up to 46 sqm (431 sqft) without taking up vital floor space. A unique evaporation booster helps cooling the refrigerated air even further through the evaporation of water, while the large outlet delivers a refreshing, cooling effect. This easy to install unit does not require an external condenser, refrigerant piping or expensive contractors which makes it an ideal temporary or permanent solution. The P18HP filters, cools and dehumidifies air to help protect expensive servers, audio and video equipment.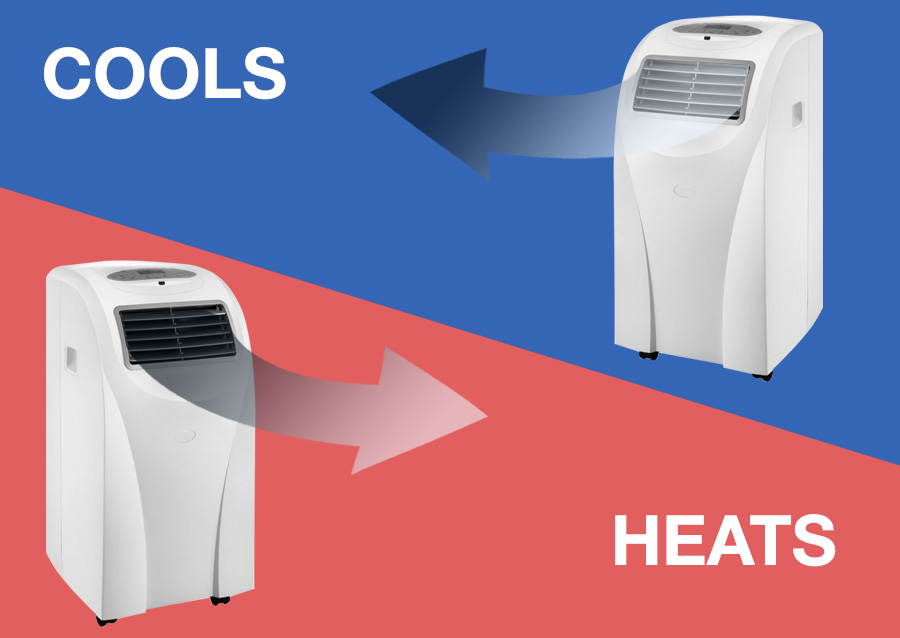 ALL-YEAR-ROUND SOLUTION
This A rated energy efficient portable air conditioner from ElectriQ offers both heating and cooling modes to help you remain comfortable all year long. It boasts efficient cooling and heating without compromising on performance. For example, the P18HP only requires 1.7 kW of power to produce 5 kW of heating, which works out far more cost-effective when compared to electrical or central heating. Plus, there's even a built-in dehumidifier mode which helps remove excess moisture from the air (up to 70L per day) to create a healthier environment, and is great for drying your damp laundry indoors when it's raining out.

This portable unit comes with a remote control, integrated side handles and durable castor wheels for easy manoeuvrability. The digital control panel allows for quick and easy operation of the air conditioner's multiple functions including 3 fan speeds, timer and temperature settings. The P18HP requires no permanent installation and is ready to use straight out of the box.
This extremely versatile air conditioner can be used in the following ways:
Unit sited inside the room blowing cold air from front vents while the back hose expels hot air outside the room
Unit sited inside the room, heating and expelling cold air outside
Use as spot cooler to blow cold dry air inside the room to cool; e.g. directing the strong cold air flow over expensive server/network technology
Blowing cold air via standard vent kits directly on the servers racks, cooling them and expelling hot air outside the racks
Why this air conditioner is right for you:
For business enquiries, call 0871 6201056
A Energy Efficiency
Cooling, Heating and Dehumidifying
All year round climate control
Compact Design
LCD Screen
Very low power consumption
Great for Server rooms
Good for Home, Office, Commercial use
Ideal for medium sized rooms up to 46 sqm (484 sqft)
This air conditioner is packed full of features:
Electronic panel display
24-hour timer
Remote control
3-speed turbo fan with sleep mode
R410A green refrigerant for improved cooling
Directional louvres
Reverse cycle heating, efficient and easy to convert
Cable management system
Technical Information:
4 in 1 unit with Heating, Cooling, Fan, Dehumidifier function
Dehumidification max L/day 70
Air flow (at high speed): - m³/h 520
Power supply (V): 220-240
5.2 kW Cooling, 5 kW Heating
18,000 BTU
Running Power consumption (W) 1.95 kW (cooling), 1.9 kW (heating)
Running Current: 8.6 Amps
Refrigerant R410A
Hose 1.5m
Noise dB - Noise Level: 59-62 dB low/high mode (sound power method)
EU label: max 63 dB (sound pressure method)
12 Month hassle free warranty
Dimensions:
Dimensions: 410 x 830 x 440mm
Weight: 43Kg
Please note that the heat pump mobile air conditioners will need to be vented out in heating mode, ideally through the wall. By properly venting them you will expel cold air from your room while efficiently heating it. The unit will not need venting in dehumidifier mode.