Product Information

This is a graded product. A1 products have no obvious scratches, marks or dents. It will be fully bubble-wrapped for transportation and comes with the full manufacturer's warranty.
GRADE A1 - As new but box opened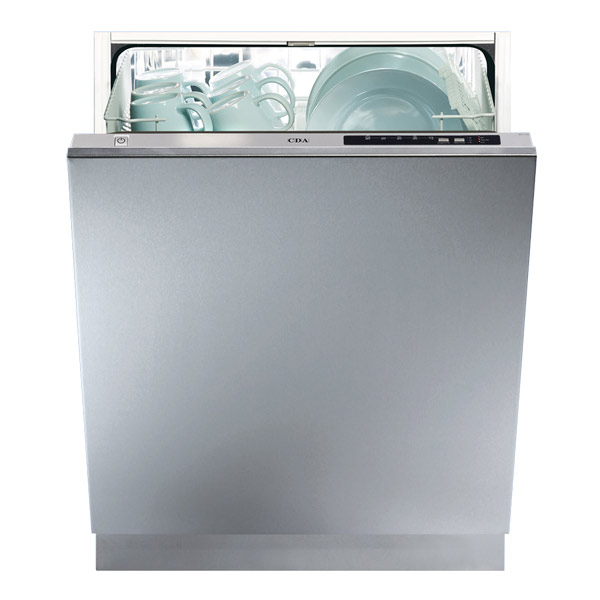 The CDA WC141 integrated dishwasher is the ideal solution for homes with big families or people who entertain.
This dishwasher is full size and sits snugly beneath your counter to fully integrate into your kitchen. With an integrated design, the front door of this machine is finished in stylish stainless steel and sits flush with the other cupboard doors in your kitchen. The controls are hidden to ensure a clean finish.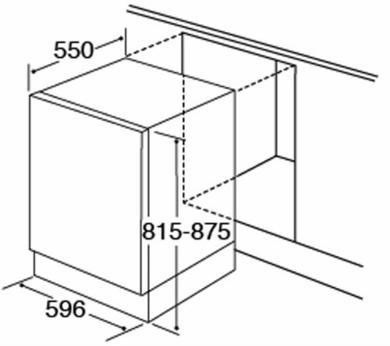 Tailored Washing
It is extremely easy to control and offers five programmes so you can achieve the best results depending on the amount of items you are washing and how dirty they are.
Cycles include Prewash, Quick wash (40°C), Eco (50°C), Super (65°C) and Intensive (70°C).
At 60cm wide, the WC141 dishwasher is fully sized and offers enough room for up to 12 place settings, or 120 items in total. The upper baskets are height adjustable, making room for bigger items such as pans, woks or casserole dishes.
Convenient Features
This dishwasher helps to make washing the pots far less stressful than it used to be. Set a delay time of three, six or nine hours so you can run your machine at a time that suits you. This makes it perfect for washing at night so you can wake up to clean dishes in the morning.
With an A++ energy rating, you don't have to worry about running up expensive bills but you'll still enjoy amazing results. It will create up to 52db of noise when in use which is only as loud a normal conversation in the home. This dishwasher is therefore perfect to be used at night without the fear of keeping people awake.
A handy signal alerts you when the dishes are done while LED lights display the progress of the wash including the rinse and salt cycles.
Key Features
12 Place settings
3/6/9 Hour delay timer
2 Spray levels
LED rinse aid indicator
LED salt indicator
Electronic softener adjustment
Counter balanced door
Levelling feet with front control
Height adjustable upper basket
White baskets
Acoustic signal for end of programme
Technical Specification
Rated electrical power: 1.9000 kW
Power supply required: 13 A
Noise level: 52 dBA
Energy
Energy rating: A++
Wash rating: A
Drying rating: A
Energy consumption per annum: 258.0000 kWh
Energy consumption per cycle: .9000 kWh
Water consumption per annum: 3360 L
Water consumption per cycle: 12 L
Programmes
Number of programmes: 5
Programme 1: Intensive
Programme 2: Super
Programme 3: Eco
Programme 4: Quick
Programme 5: Prewash