Product Information

This is a graded product. A2 products may have cosmetic scratches and minor marks. All products are tested and are in good working order.
GRADE A2 - Minor visible dents & scuffs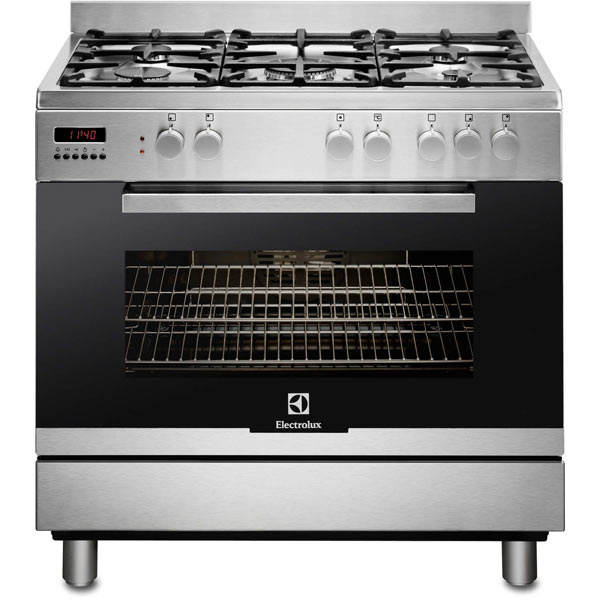 Experience the benefits of an electric fan oven and gas hob with the Electrolux EKK965AAOX dual fuel range cooker.
Combining powerful features with a simple, modern design and excellent safety features, this cooker is capable of bringing your cooking skills up to professional standard.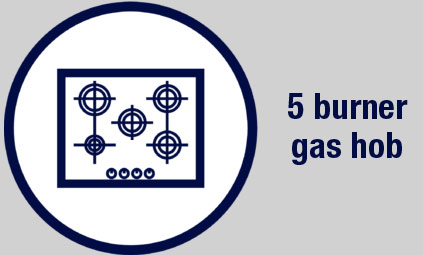 Five Burner Gas Hob
The integrated gas hob features five individual burners. Each of these offers a different function to enhance your cooking experience. With a wok burner, a rapid burner, two semi-rapid burners and one simmer burner there isn't a lot it can't do.
This useful feature ensures you can follow each recipe to perfection, with the perfect settings for each method of hob cooking.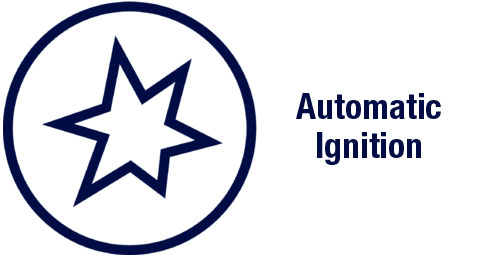 Ready to Go
The gas hob features automatic ignition technology that provides a quick igniting solution so you can get cooking right away.
Simply twist the knob to open the flow of gas and then push it down to ignite a spark. It's really that easy so you don't waste any time before you start cooking.
The electric main oven features a large fan which ensures there is a constant temperature throughout the oven for even results, wherever you place your dish.
Cook pizzas to perfection with the dedicated pizza setting and enjoy beautifully crispy bases and succulent toppings every time.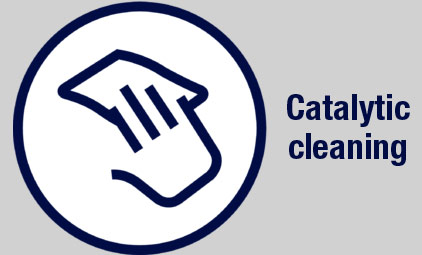 Peace of Mind
There's a lot less to worry about with the EKK965AAOX range cooker. Two panes of glass in the oven door reduces the risk of burns as most of the heat is kept inside the oven.
The gas hob features safety thermocouples which constantly monitor each flame. If any of the burners are extinguished for any reason, the gas supply is immediately cut off to prevent the unnecessary and unsafe flow of excess gas into your kitchen.
Cleaning isn't a chore with the EKK965AAOX cooker either, thanks to the heat activated catalytic cleaning. The catalytic lining absorbs any grease or cooking residues and, when set to 220°C the oven burns it all away for perfect results each time.
Key Features
Stunning design with 3D profile doors
Heat activated catalytic cleaning
Cool door with 2 panes of glass for added safety while you cook
5 burner gas hob: 1 wok burner, 1 rapid burner, 2 semi-rapid burners, 1 simmer burner
Oven illumination
Integral electronic ignition - for ease of use and convenience
Ultrafan® cooking
Gas safety thermocouples
Grill
Bottom heat Ideal for crisp pastry bases, reheating food, and if used at a low temperature, for warming plates
Pizza setting
Conventional cooking