Product Information

This is a graded product. A1 products are "as new" but have been box opened. All A1 products will be fully bubble-wrapped for transportation.
QUICK AND QUALITY
Enjoy quick and convenient cooking with this space-saving Combi Microwave Oven. Packed with innovative features such as rapid preheat technology as well as the option to combine cooking methods, this stylish microwave oven is guaranteed to speed up your meal preparation time and deliver delicious, cooking results every time.
Dimensions: W595 x D568 x H454 mm
Control at your fingertips
This combi oven microwave features easy to use contemporary touch controls alongside two rotary controls, these can be used to set various functions. With a red LED display you are able to keep a clear view on the programmes and time you have set. With a child lock you can rest assured that your programs won't be accidentally modified if you leave the kitchen.
Easy cooking
With 13 auto Cooking programs you have such variety, each program gives a different type of heat and cooking time defined by weight. There's also two programs specifically for defrosting your meat, poultry and bread before cooking. Each program is suited to a food type. Simply select the programme, enter the weight of the food and wait for it to alert you of when it's ready.
Combination cooking
Equipped with a variety of cooking functions there's a method to suit all dishes. As well as functioning separately, it also offers combination cooking, combining cooking methods to deliver better results such as microwave with grill to brown your food as well as heat.
Rapid heating
This oven features rapid preheating on 6 of its cooking functions so you don't have to wait around to long for the oven to reach it's desired temperature. After all, nobody wants to be waiting to long when they've got food on their mind.
Multi-function
Select a series of functions to get the best cooking results which includes 3D hot air cooking. This works with the element around the fan to distribute the heat quickly and evenly to allow the microwave to cook at the same temperature on all levels. The microwave also includes traditional functions such as pizza, grill, defrost and fan settings.
Child Proof
For increased safety, the oven features a childproof lock setting to prevent children from switching it on accidentally. You can also set the timer and clock to be tamper proof. The timer and clock can also be set when the childproof lock has been switched on.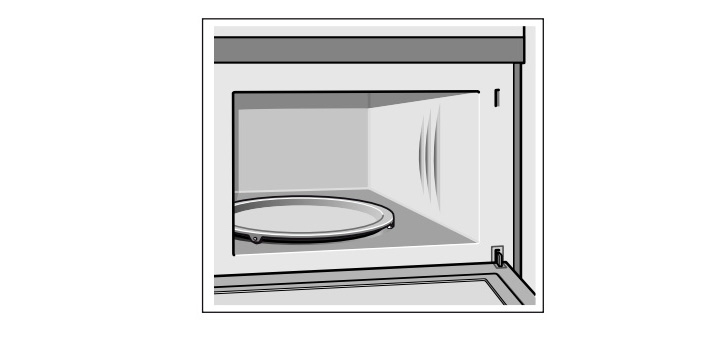 Accessories
Turntable - This is used to help ensure your food is cooked evenly. It can be removed for quick and easy cleaning.
Circular wire rack - Use this as a support for baking and roasting in the oven.
Full width rack - Use this as a support for shallow dishes or for grilling food.
Features:
Ideal for families - 44L Capacity
Save time with reduced cooking times
Combination cooking – a method to suit all dishes
Touch control and Red LED display
13 Auto cooking functions
Speedy cooking
Combination cooking
Touch controls
900W microwave power
1100W Top Grill
600W Bottom grill
1750W Convection


High
Quality
Manufactured in the same factories as the leading brands.

Great
Value
The UK's lowest prices with no compromise on quality.

Design and Technology
electriQ design high quality products using the latest techology.
Hundreds of Products
An extensive range of products from large appliances to gadgets.