Product Information

This is a graded product. A1 products are "as new" but have been box opened. All A1 products will be fully bubble-wrapped for transportation.
Lock in flavour & nutrients
Food can be kept fresh for up to five times longer than conventional storage methods. Vacuum sealing stops the foods' exposure to air, which is what causes mould and bacteria to form, meaning your food stays tasty and fresh for longer!
Outstanding features
Making it easy to save food & money
Integrated cutting tool & roll storage
This premium vacuum stores the roll ready for you to pull to a desired length. Then all you need to do is swipe the integrated cutter across for a neat edge.
Stop & Seal
The stop button gives you full control over the end to end sealing process. Vacuum as little or as much as you like, hit stop then seal. Ideal for delicate foods that you don't want to be fully vacuumed.
Perfect for the bakers amongst us, easily preserve delicious treats without crushing the shape. Made too much icing? Don't waste it vacuum seal it!
Marinate in 20 minutes
Forgot to marinate your meat the night before? Marinate in as little as twenty minutes thanks to the electriQ Premium Vacuum Sealer. Helping you to make the most of your flavours and easily infuse your meats with the spices you love.
Add dry spices along with your meat to your prepared bag or canister and select the marinate function, the function will repeatedly create and release a vacuum within the bag to accelerate the marinating process.
Seal only function
This crush-free seal function is Ideal for the most delicate of foods that don't need any air removed. Entertaining and put out too many crisps, crackers and nuts, don't throw them away, seal and save for a later date.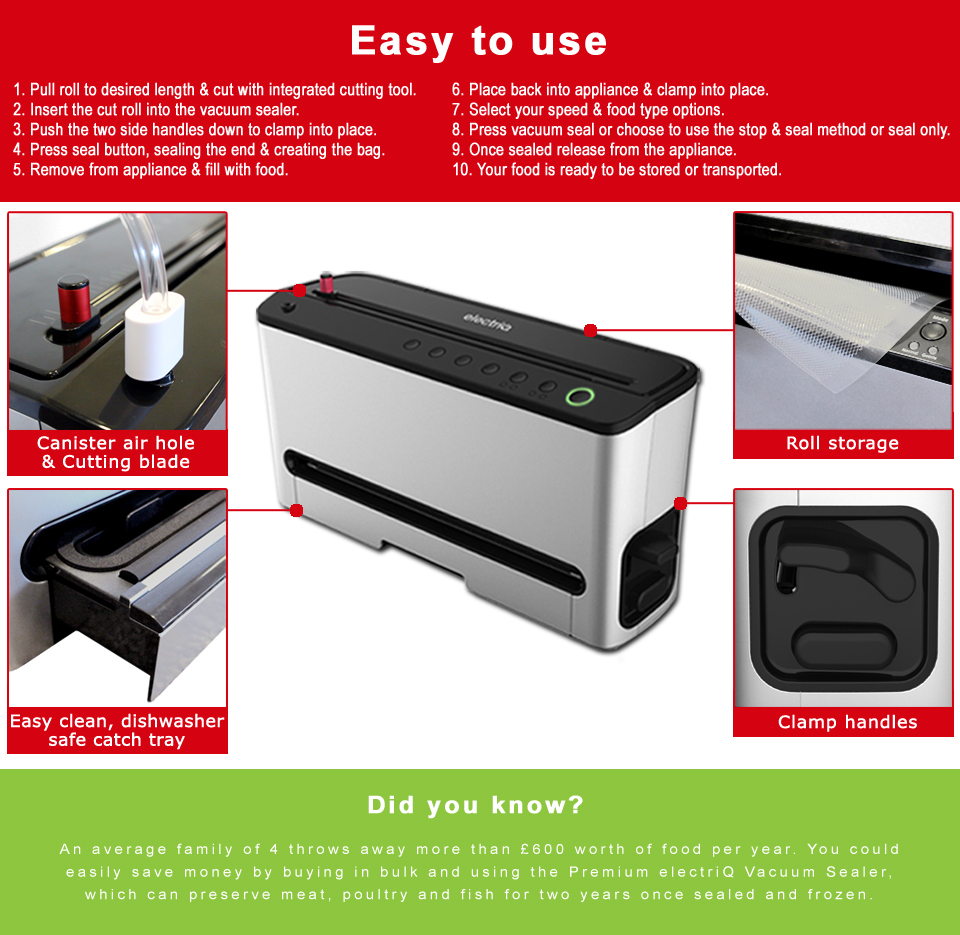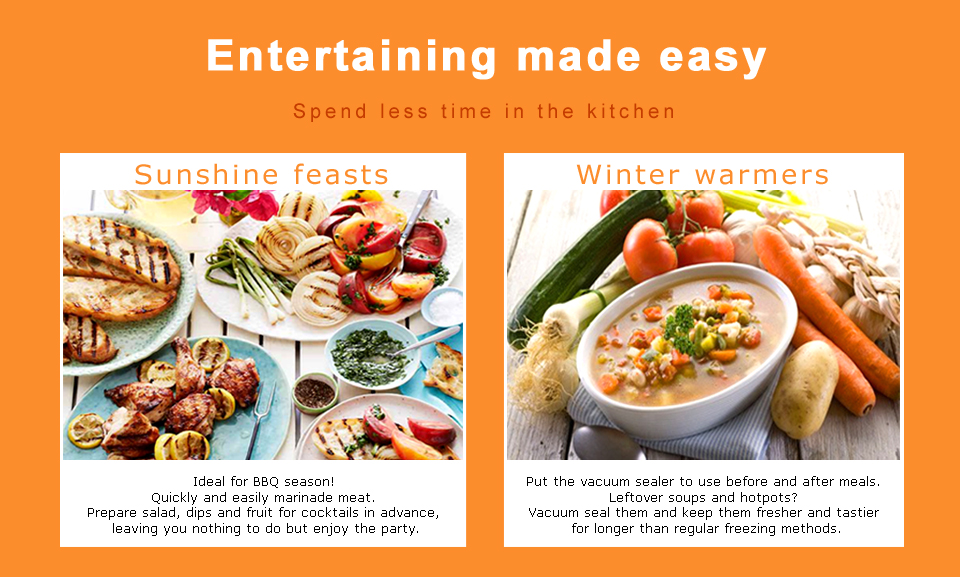 Portion control
Be prepared & stay on track
Using the electriQ Premium Vacuum Sealer you can easily control portion sizes.
Shop and cook in batches then freeze, saving you money and reducing wasted food.
Perfect if you're training or dieting, plan ahead and make up specific meals, control size and lock in key nutrients.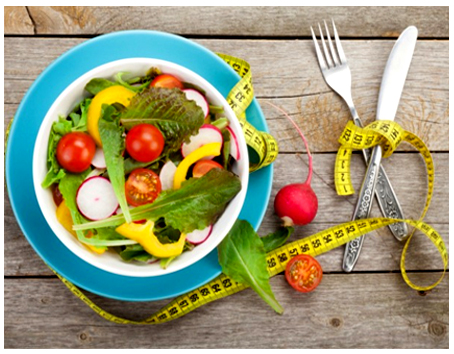 Feature Summary:
Vertical design saves on counter space
Built-in roll storage and cutter
Marinate mode, infuse your meats with flavour
LED progress lights
2 Speed settings, normal & gentle
Automatic vacuum and seal operation
Seal only operation, ideal for delicate foods
2 Sealing modes, dry & moist
Canister mode
Built-in hose, ready to use on vacuum canisters
Removable dishwasher safe drip tray
Dimensions - LxWxH (mm) 455x130x225


High
Quality
Manufactured in the same factories as the leading brands.

Great
Value
The UK's lowest prices with no compromise on quality.

Design and Technology
electriQ design high quality products using the latest techology.
Hundreds of Products
An extensive range of products from large appliances to gadgets.