Product Information
This is a graded product. A1 products are "as new" but have been box opened. All A1 products will be fully bubble-wrapped for transportation.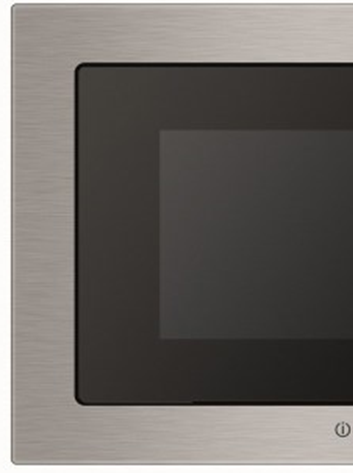 This built in microwave comes with a grill to give you a versatile cooking appliance at the touch of a button. With 24 litres capacity, this microwave will not only be able to do quick reheats but it can grill up tasty snacks, brown dishes and get a meal ready in minutes.
How will this fit in my kitchen?
This built in microwave is designed to be installed into a tall kitchen cabinet as a fantastic way of getting extra cooking space but without taking up any more countertop space. It also gives the kitchen aesthetic a more streamlined and smooth appearance which can be a real benefit in a smaller kitchen.
Dimensions: (H) 38.8cm x (W) 59.4cm x (D) 47cm
3 versatile cooking functions
With both a microwave and a grill, this microwave oven has 3 different cooking functions so you can cook dishes in a more precise way to get fantastic cooking results for different dishes:
Grill
Microwave
Microwave grilling
6 power levels
The maximum power level of this microwave is 900W but there are 5 other options of power levels to choose from. Ideal for those microwave meals that have instructions for only one power level, you can now adjust the microwave to suit the meal, rather than having to guess the power level conversion.
Controls
The red text digital display is clear and detailed so that you know what is going on inside the microwave. The slim push buttons and dial control make programming effortless and quick so that you can get cooking underway quicker.

Design
With a smooth stainless steel finish, this built-in microwave will complement existing kitchen appliances beautifully, with the reflective door giving the appliance a modern touch.
The stainless steel has an anti-fingerprint coating, so that no matter how much you handle the microwave as you get food in and out, the outside will remain looking as good as new.
Extra Features
Child lock
5 cooking programmes, including a handy defrost setting
End of cooking signal
Grill on/off indicator
Built in microwave with grill
24 litres capacity
3 cooking functions
6 power levels
Push buttons and dial control