Product Information

This is a graded product. A3 products may have minor exterior damage. All products are tested and are in good working order.
WASHING HAS NEVER BEEN EASIER
The Indesit Innex washing machine is one of our best sellers, which isn't surprising as its super easy to use and highly energy efficient. With a 7kg drum its ideal for households of less than five and with a larger than usual porthole it's easier to load. Featuring Indesit's new push & wash button laundry has never been easier, ensuring everyone in the home can do their share.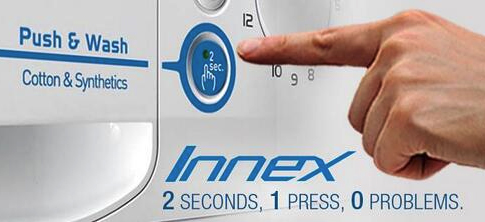 PUSH & WASH
With a single push of a button you can start your washing load instantly. Bypass programmes and settings – just push and wash!
16 PROGRAMMES
With a selection of programmes the Indesit Innex is fully prepared to cater to the needs of all your different fabrics. Including special programmes such as sports wash and silks.
ANTI ODOUR
Persistent odours are no more, thanks to Indesit's newly developed basket movements, rinse cycle and consistent temperature technology. Tough odours are effectively removed, giving fresh results every time.
DELAY TIMER
Wash on your schedule. With the delay timer function you can load the machine, add detergent, set the programme and set the machine to start at your chosen time.
QUALITY RESULTS
The Indesit Innex has numerous features working together to ensure you get quality wash results every time. Fuzzy logic technology uses sensors to monitor the washing load, adjusting elements such as the water intake, temperature, time, rinse performance and spin speed to ensure the best wash possible, whilst also using as little water and energy as possible.
The super/extra rinse function adds an extra rinse to the cycle and works hard to remove as much detergent as possible, perfect for those with sensitive skin or items that need a deep clean.
VARIABLE WASHING
Take control over your laundry and customise the cycles. With the variable temperature function you can adjust the temperature of the wash to suit you and with variable spin you are able to adjust the speed of the cycle.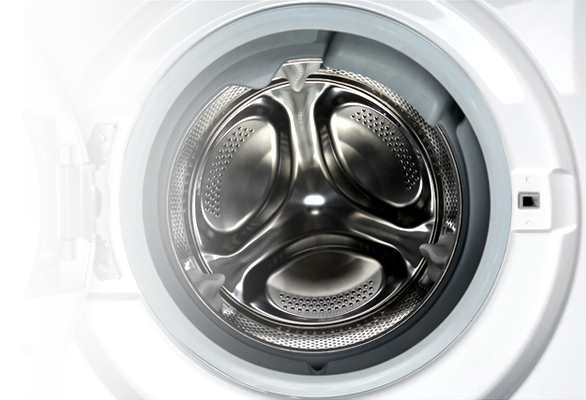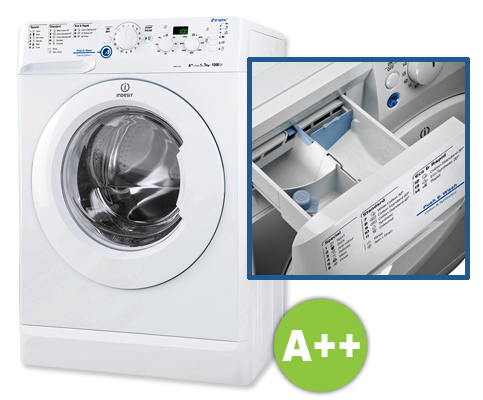 IN A HURRY?
The Indesit Innex has you sorted with some great features to save you time. Use the quick wash programme for lightly soiled cottons and smaller loads and you can have clean laundry in just 20 minutes! A selection of programmes can be shortened using the fast forward function, reducing the cycles by 20 minutes, great if you're leaving for the day and need to get you're washing out to dry.
ENERGY EFFICIENT
The Indesit Innex has been rated A++ for energy efficiency. Costing under £30.00 per year to run, the Indesit Innex is a great choice to help cut down on your energy bills. Water balance technology means the machine will only use the amount of water required to wash the load, saving energy and time.
16 Programmes
Cottons, Dark wash, Delicate wash, Easy iron, Economy, Hand wash, Intensive, Mixed load, Outdoor wear, Pre wash, Silk, Spin & drain, Sports, Synthetics , Wool
Dimensions: H85 x W59.5 x D54 cm
Weight: 66.8kg
Features:
Push & wash
1200rpm spin speed
A++ Energy rating
7kg Wash load
16 Programmes
Quick wash
Water balance technology
Fuzzy logic technology ensures quality results
Delay timer - 24 Hour delay
Child lock
LED display
Spin noise level: 80dB
Wash noise level: 59dB
Wash performance: A Rated
Spin performance: B Rated
Annual energy consumption: 192 Kwh