Product Information

This is a graded product. A1 products are 'as new' but have been box opened. All A1 products will be fully bubble-wrapped for transportation.
REMOVE MOULD AND CONDENSATION
Keep your home free from condensation and mould with the Ebac 2250E Dehumidifier. This portable unit boasts a huge 12L extraction rate to help create a healthier and more comfortable environment for houses with up to 2 bedrooms. This ultra-quiet dehumidifier also features an antibacterial filter and a carbon filter to remove odours and clean the air while lowering the humidity levels; giving you the best of both worlds.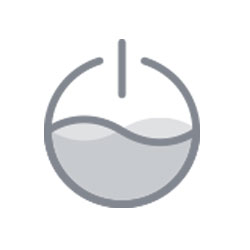 SAVE UP TO £50 A YEAR
This portable unit boasts a intelligent software system that constantly monitors the temperature and humidity in your home. It automatically runs and sleeps when it needs to. This makes it more economical to run and can save you up to £50 per year in running costs compared with humidistat controlled dehumidifiers.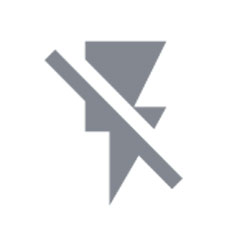 AUTO POWER OFF
The water tank is conveniently located at the front of the unit for quick and easy access. To help to save you money and prevents any leaks, the 2250E will automatically turn itself off once the water tank is full.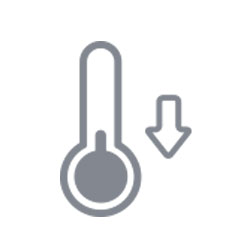 IDEAL FOR THE UK CLIMATE
Thanks to Ebac's exclusive Intelligent Defrost technology, the 2250E Dehumidifier operates effectively at low temperatures as low as 3°C - making it essential for the British climate.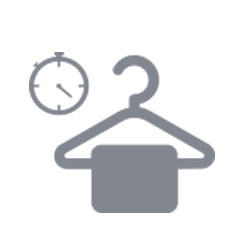 DRY CLOTHES QUICKLY
If you're drying your clothes indoor then you'll be pleased to know that there is a boost setting to help speed up the drying time. This means you won't have to keep your heating on as long to dry your clothes, thus reducing your energy bills.
Key Features:
Suitable for homes with up to 2 bedrooms ( 150m2, 300m3)
Economical to run in normal domestic conditions
No spill front loading water container
Removable and changeable filter
Electronic controls for ease of use. 8 hour boost control - ideal for drying laundry etc.
Intelligent defrost system
2 fan speed
Integrated handle to allow movement around the house
Built in cable tidy
Adjustable humidistat
Max 12 litre / 24 hour extraction rate
Minimum operating temperature of 3C
Power Consumption 0.21kW
Dimensions Height: 54cm Width: 34cm Depth: 26.5cm
Water container capacity : 3.5L
Weight: 13kgs
2 Year Manufacturer Warranty