Product Information

This is a graded product. A2 products may have minor visible dents & scuffs. All products are tested and are in good working order.
GRADE A2 - Long dent on the left hand side.
Multi
Air Flow
Express
Freezer
Linear
Compressor
A+ Energy
Efficient
Total
No Frost
Quality Food
Multi air flow
This fridge has the benefits of multi air flow which circulates cool air through multiple vents, ensuring your fridge will have efficient and uniform refrigeration throughout. Keeping all your food at optimum condition.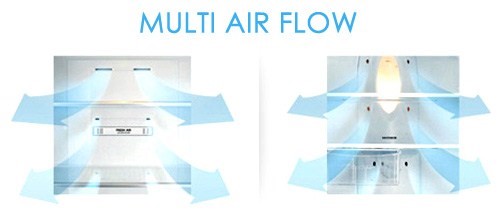 LED light
Having an LED light in your fridge ensures an even temperature can be maintained inside, as LED lights radiate less heat than your standard incandescent lights. This will help to preserve your food for longer.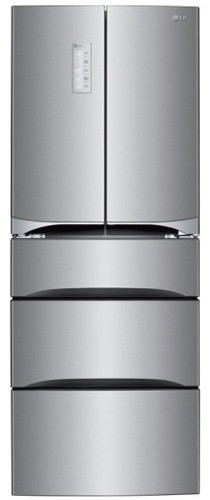 Chiller drawer
This is the perfect place to store meats and fish as this drawer keeps your products extra cold and protects them from warm air when the fridge door is open.
Express freezer
Allows you to freeze new unfrozen food faster. This is excellent for fresh food as freezing it as soon as possible locks in the best quality, giving you tastier food after it has been thawed.
Total no frost
No more time and effort wasted on defrosting your freezer. With this total no frost feature your new freezer has been designed to prevent ice building up.
Quality Product
Linear Compressor
Sitting at the heart of your new fridge freezer is a quiet and efficient compressor. Keeping your noise to a minimum as well as your energy usage low, saving you money.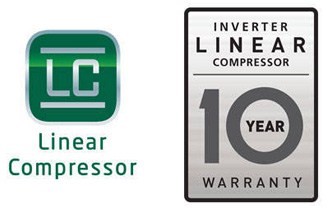 A+ Energy efficiency rating
This fridge freezer has an A+ energy efficient rating which means this fridge is highly efficient, consuming little energy for the size of the actual fridge freezer.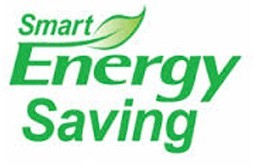 Door alarm
Never again will you accidentally leave the fridge open as a door alarm will remind you when the door has not been closed. Keeping your fridge door closed maintains the optimum temperature needed to keep your food in prime condition.
Twist ice tray
This innovative feature allows you to make ice quicker and it's easier to take out of your freezer and use. No longer will you run out of ice and have to wait hours for new ice. Simply make ice, twist and your made ice will store in a drawer ready to be used whilst more ice can be freezing.
BioSheild
This fridge freezers gasket has been treated with an antimicrobial agent (BioShield) which prevents mould growth. This will stop your fridge seal from becoming stained or distorted, keeping your fridge freezer efficient and making it last longer.
Features:
A+ energy efficiency rating
Multi air flow
External LED display
Fast freeze
Child lock
Smart diagnosis
Twist ice maker
BioSheild
Door alarm
Linear compressor
Total no frost
LED interior light