This is a graded product. A1 products are "as new" but have been box opened. All A1 products will be fully bubble-wrapped for transportation.

Add the electriQ pressure cooker to your kitchen and have a delicious meal on your table in a third of the usual time. Ideal for saving time and money in the kitchen. Great for compact kitchens, holiday homes and students.
SIMPLE & EASY COOKING
The electriQ pressure cooker takes out the fuss you used to know with pressure cooking. Unlike traditional pressure cookers this electriQ multi-function pressure cooker will ensure no more hissing or rattling, no more heat adjustment to regulate pressure, this nifty piece of kitchen kit does all the work for you. Taking the guesswork out of pressure cooking with a variety of preset functions and a clear digital LED display.
Cooking at high and low pressure this electronic pressure cooker can saute directly in the cooking pot, function as a slow cooker, food warmer, cook rice, porridge, beans, soup and even cake!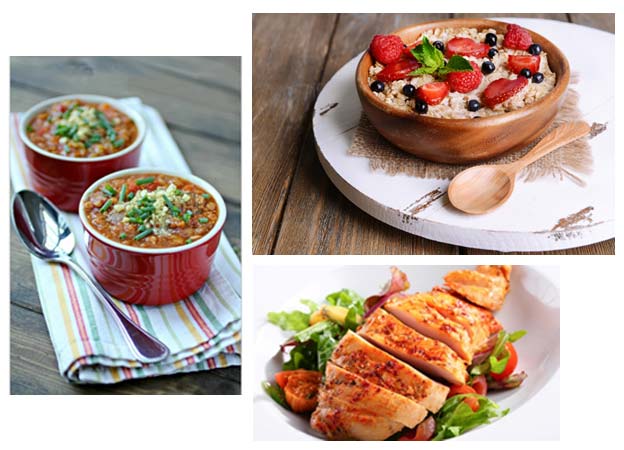 Simply push a button and leave the pressure cooker to do its thing. The 24 hour timer makes it simple and easy to keep track of your cooking so you'll never over do a dish again.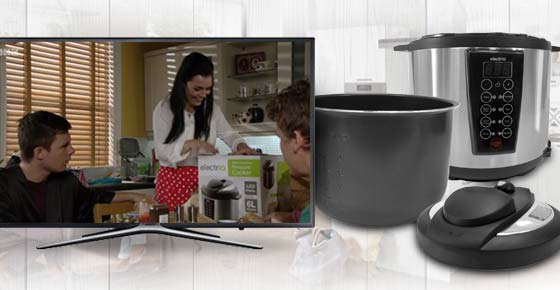 THE HEALTHIER WAY TO COOK
With the electriQ pressure cooker you can quickly cook up healthy meals with minimal effort that are packed full of flavour.
Cooking with the pressure cooker maintains all the lovely nutrients, vitamins and minerals in your food whilst producing tasty, aromatic flavours. Discover a healthier way to cook and update tiresome menus whilst speeding up your cooking routine.
SAVE MONEY
The electriQ pressure cooker is highly energy efficient. The cookers insulated design and temperature control saves up to 70% on the amount of energy you use.
The pressure cooker is ideal for utilising cheaper ingredients such as dried beans and pulses, cheaper than the tinned varieties. You can also cook flavoursome meals with cheaper cuts of meat such as brisket and pork shoulder, usually taking a longer time to cook than more expensive cuts, the pressure cooker makes these cuts more appealing as it cooks them quickly whilst delivering beautiful flavours and quality results.
ACCESSORIES INCLUDED
Measuring cup
Ladle
Spoon
POWER/FUNCTIONS
Fail safe switch
24 Hour pre-set timer
Pressure timer
Pre-set menu
Features:
Healthy, speedy cooking reduce cooking time by up to 70%
Maintain all the nutrients, vitamins and minerals in your food
Schedule your food to be ready when you arrive home
6L Capacity, fill level guidance 4.7L
You can slow cook and saute in this multifunction cooker
In addition it has rice, porridge, soup and cake functions
9 point safety protection system prevents the lid from being opened
Ideal for compact kitchens, holiday homes and students
Aluminium inner pot
Digital LED display
Measuring cup
Ladle and spoon
Failsafe switch
24 Hour pre-set timer
Pressure timer
Pre-set menu
1000W power
Dimensions: 30.5H x 31W x 33.5D cm
Net weight: 5.2 kg