Enjoy high performance and high quality cooking results every time with the AEG BE2002021W integrated fan oven.
ThermiC° technology produces perfectly even results in the extra-large oven cavity that has 30% more space than standard models.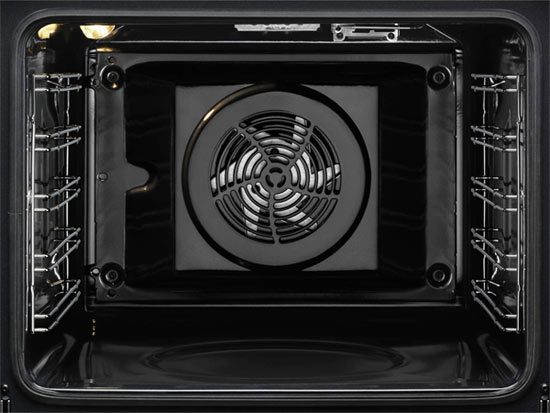 ThermiC° Technology
The new ThermiC° technology ensures there is a constant temperature throughout the oven. Through precise heat circulation and temperature control, you get completely even cooking results and faster cooking times.
As the heat is constant in every part of the oven, your food will cook quicker, with less heat, in any position and on any shelf. This technology circulates the heat around the oven so your food will be surrounded by a consistent temperature.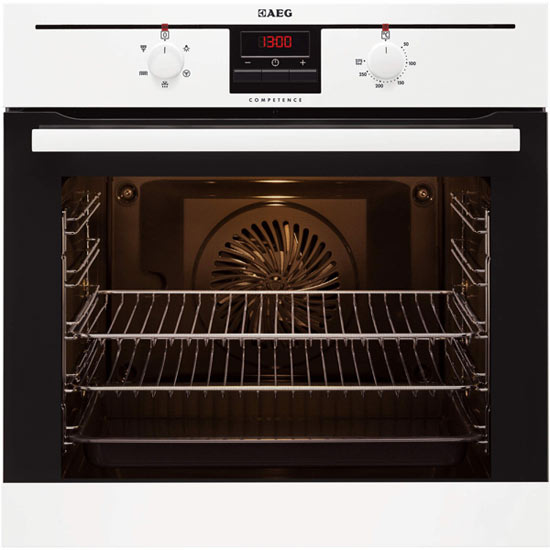 Convenient Design
This integrated oven fits snugly into your kitchen units and combines this neat style with ultimate convenience.
The UniSight™ timer display provides an overview status of the cooking process so you can time each item to perfection.
There's no chance of any accidents with the oven door either. The triple glazed IsoFront™ door makes sure all of the heat is kept in the oven ensuring it is cool to touch.
The large viewing window and FloodLight™ internal light make it easy to check on how dinner is coming along without the need to open the door and lose any of the heat.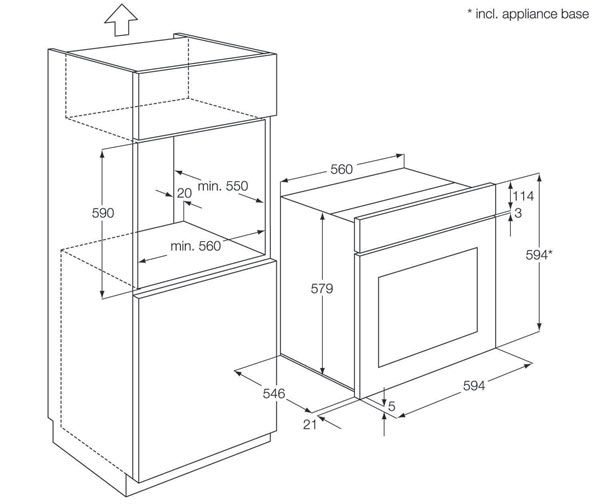 Key Features:
MaxiKlasse™: clear vision and even temperature for the perfect colour and crust
ThermiC° Air system for higher performance and energy efficiency
UniSight™ timer display for a clear view of the cooking process
Isofront® Plus for a low door temperature
Fan controlled defrosting
'A' energy class
Removable door and glass panes for easy cleaning
---