Product Information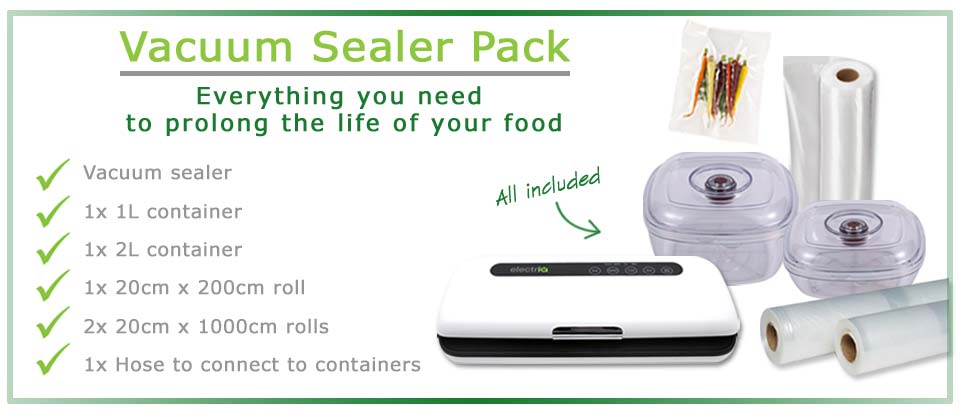 Food can quickly lose its flavour, texture and nutritional value. This is due to the oxygen and moisture in the air. The electriQ Vacuum Sealer offers a solution by simply vacuum sealing your food, protecting food, keeping it fresh for up to five times longer. A highly effective method as conventional containers still trap air with your food.
The electriQ Vacuum Sealer is like no other. Featuring speed settings you are able to select a speed to suit the type of food you are vacuuming. This will stop food from being crushed and help maintain the foods original state.
Lock in nutrients and flavour
As food loses its freshness it also loses nutrients and flavour. By vacuuming sealing the food you can guarantee all the goodness will be locked in and maintained, ready for you to enjoy.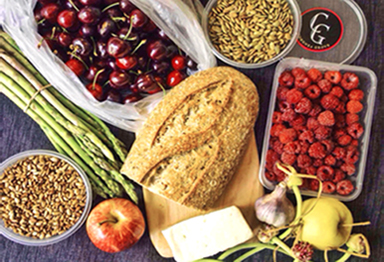 Enjoy seasonal & speciality food
Certain foods we like often aren't available at specific times of the year, such as root vegetables in the summer and a variety of fruit in the winter. With the vacuum sealer you can stock up and always have a supply at the ready.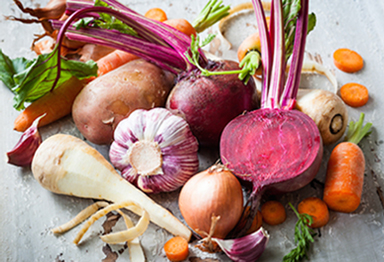 SAVE MONEY & TIME
Easily save money by buying food in bulk or food on sale, don't be afraid of waste as you can now vacuum seal it and have it ready for when you need it.
Ideal for those who perhaps don't get through a whole loaf of bread in a week.
Prepare food for the week or for a special dinner party. Vacuum seal your portions resulting in less time spent in the kitchen.
Vacuum seal sensible portions and store ready for when you need them. A great idea if you're following a diet or if you often cook too much.
IMPROVED COOKING
Marinate in minutes
Marinating food is traditionally done overnight, but with the vacuum sealer you can have the same flavoursome results in 20 minutes! Vacuum sealing the food will open the pores allowing all the flavour and goodness to soak in quicker.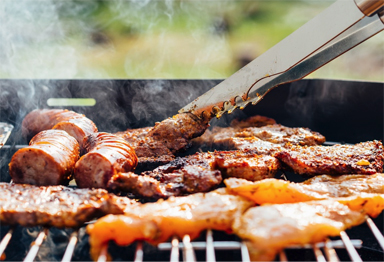 Sous vide cooking
Easily use sous vide precision cooking, a quality technique used by professional chefs. Bagged food is submerged in circulating water at a constant temperature. This retains the foods nutrients and juices whilst it cooks to perfection.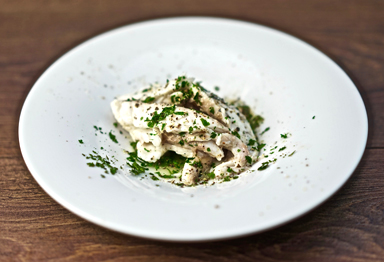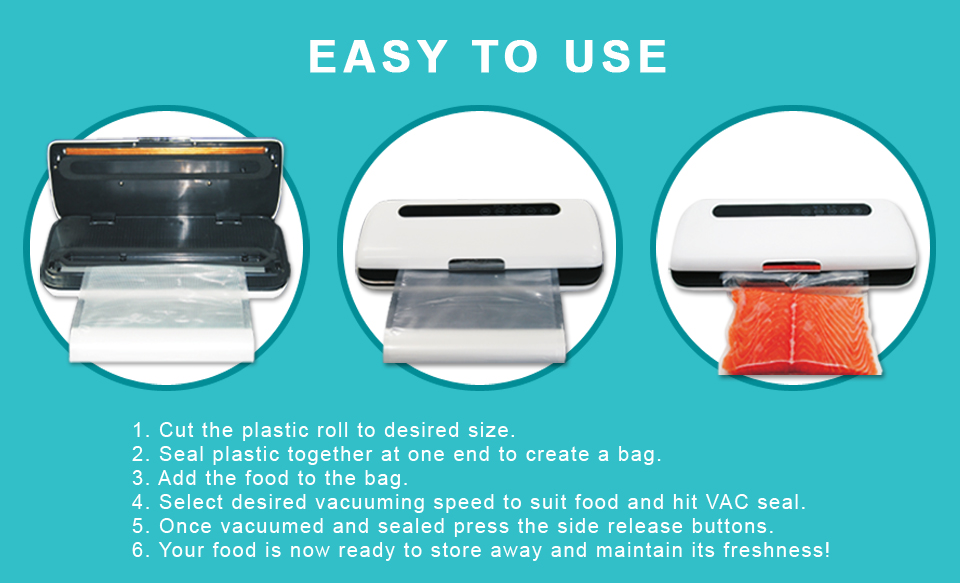 Features:
The complete Vacuum sealer pack
Twin pack of 20cm x 1000cm Rolls included
Keep food fresher for up to 5 times longer
Lock in flavour and nutrients
Protect from mould and bacteria
Unlike other vacuum sealers, this electriQ vacuum sealer has speed settings to prevent delicate food from being crushed
Save time, Prepare meals for the week ahead
Save money, buy in bulk and Vac seal what you don't need right now
Marinate in 20 minutes!
Make entertaining easy, prepare food in advance
Always have a supply of your favourite seasonal foods
Control portions, great for diets
Please note:
When using the vacuum sealer both sides must be clicked into place before starting


High
Quality
Manufactured in the same factories as the leading brands.

Great
Value
The UK's lowest prices with no compromise on quality.

Design and Technology
electriQ design high quality products using the latest techology.
Hundreds of Products
An extensive range of products from large appliances to gadgets.