Product Information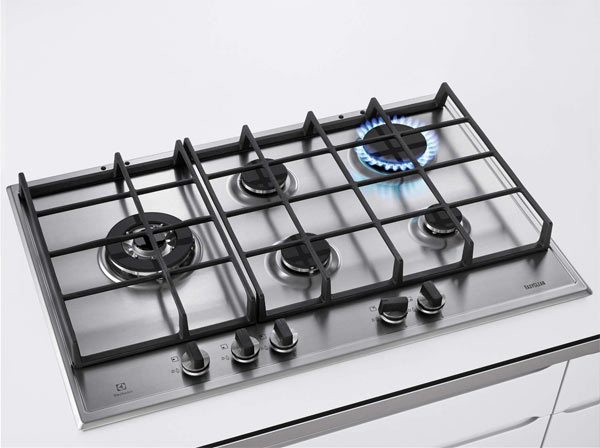 Combine convenience and a unique design into one with the Electrolux EGH7353SXX gas hob with SideWok. Delivering a perfect solution for your cooking needs, this hob aligns seamlessly into your kitchen with its unique design.
Safety thermocouples give you peace of mind while strong, extended pan supports reduce the risk any spills or falls.
Utilise Your Space
The EGH7353SXX hob has a burner layout to suit your cooking needs, allowing you to use every burner together, even when using large pots and pans. The SideWok positioning allows you to make use of the other four burners while preparing a delicious stir-fry dish.
The extended pan supports offer greater stability for pots and pans of all sizes, ultimately reducing the risk of any falls or spillages. If you do happen to spill anything you are cooking, or should a pan boil over, a bevelled edge to the hob stops any splashes onto your worktop, keeping it clean and tidy without the scrubbing.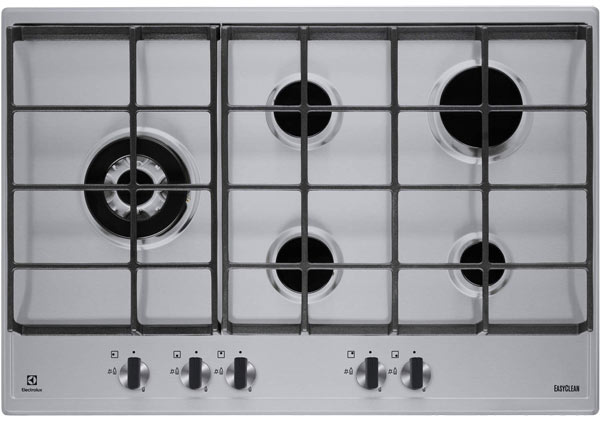 Excellent Distribution
The EGH7353SXX features a powerful and highly efficient 4kW burner. This manages heat distribution across the entire cooking surface so you can expect brilliant results from your hard work. This is even the case when short boiling or frying times are essential.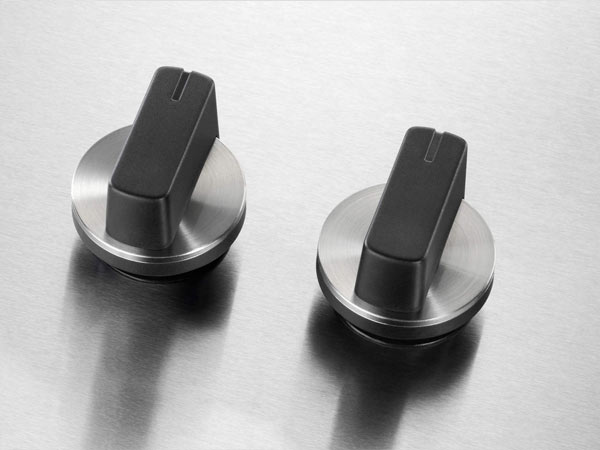 Increased Safety
This hob offers added peace of mind when cooking thanks to its range of safety features. Alongside the extended pan supports, the EGH7353SXX has integrated safety thermocouples which monitor your flame and instantly cut off any flow of gas if it was to go out.
The layout of the control knobs offers further safety and accuracy. This reduces any risk of you accidentally starting a flow of gas from any of the other burners while operating a specific area. Increased accuracy means you'll use just enough gas for the best cooking results.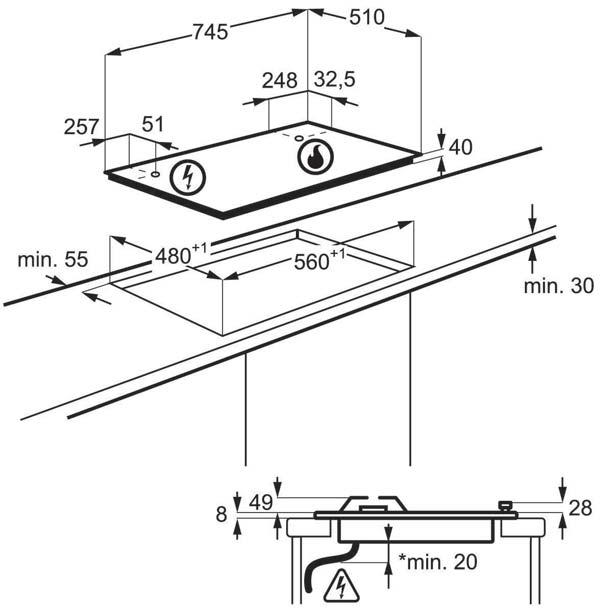 Key Features
Five-zone hob for the flexibility to cook multiple dishes at once
Automatic hob ignition allows you to get started without delay
Automatic gas cut-off - a practical solution for peace of mind
Cast iron supports for durability
Automatic integrated ignition
Easy to reach front controls
75cm gas hob with 20% more space - still fits into a 60cm cut out
Safety gas cut off using thermocouples