Product Information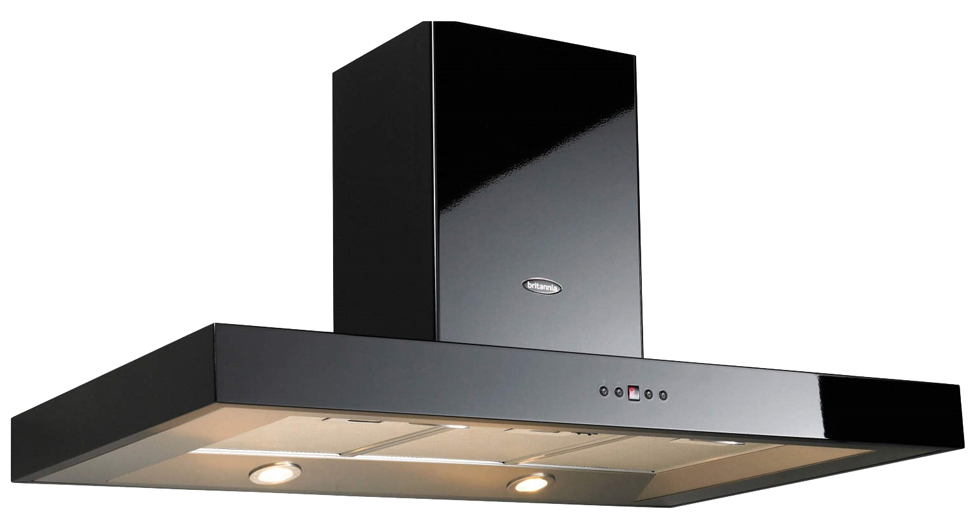 Powerful & Full Of Features
The Arioso chimney hood from Britannia is incredibly intelligent and is perfect for illuminating your cooking space. A stylish black finish makes this hood blend perfectly with your kitchen's design and powerful extraction rates make this hood suitable for almost any kitchen size. Packed with useful features, this hood is sure to make life in the kitchen a breeze.
Intelligent Auto-Extractor
Intelligent advanced sensor controls detect steam, smoke and vapours and activate the extractor; after a few minutes it will shut off automatically once nothing else is detected, allowing you to breathe more easily in the kitchen, always. A convenient alarm signals when the dishwasher-compatible grease filters need cleaning, you no longer need to obsessively check the filters for cleaning as this hood does it for you.
Flexible Functionality
Two 20W halogen lamps light up your cooking space, which can be controlled by the handy control panel on the front of the hood. This hood can be used for ducting out or recycling and is just as effective either way, this hood offers flexibility and gives you the power to choose what is best for your space.
Key Features
Designed for ducting out or recycling
The intelligent ASC system
Quick release dishwasher proof grease filter
A convenient filter alarm that tells you when to clean the grease filters for ultimate efficiency
Suitable for use with back panel
2 x halogen lamps 20 watts
If recirculating you'll need:
If ducting out you'll need:
Please note: This chimney hood is designed to be fixed to a wall.