Product Information
The fastest way to find your smartphone & keys
Never misplace or lose anything EVER again, thanks to the new iQ Tracker from electriQ. Connect to the iQ Tracker using the free Android or iOS app to let you locate your belongings such as keys and wallets. You will even get alerted when you are out of range so if you leave your keys or phone behind an alarm sounds. Likewise if someone picks up your phone and walks away an alarm sounds.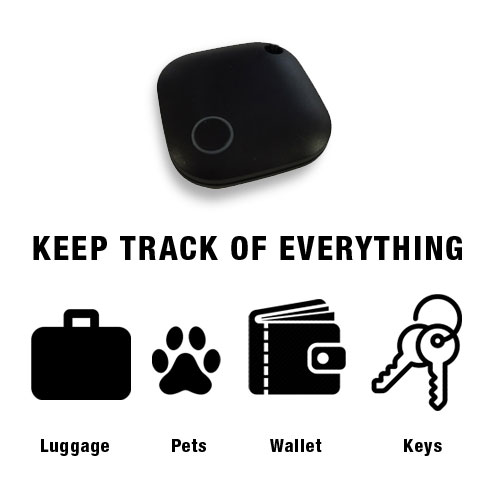 Bluetooth Fob
No more searching around the house for your keys or Phone! Either click on the fob to find your phone (the phone rings even if set to silent) or click on the free App to find your keys, bag or wallet!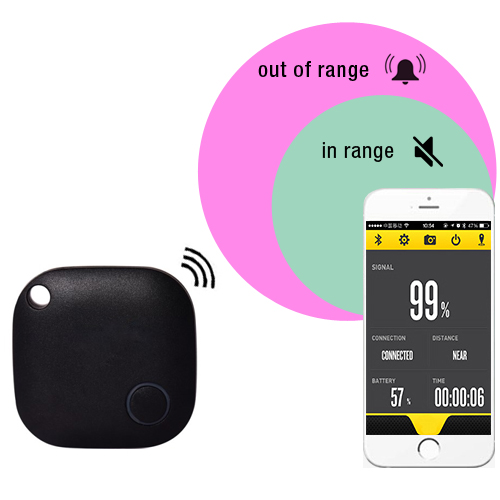 Multi-Directional
Using Bluetooth 4.0 the tracker will send a signal to your phone to tell you where it is. The easy to use App will even tell you if you are going in the right direction!
Record Your Location
Whatever you attach the fob to. If it goes out of range it can be set up to add a marker on google / apple maps. This marker can help you track where the device went out of range.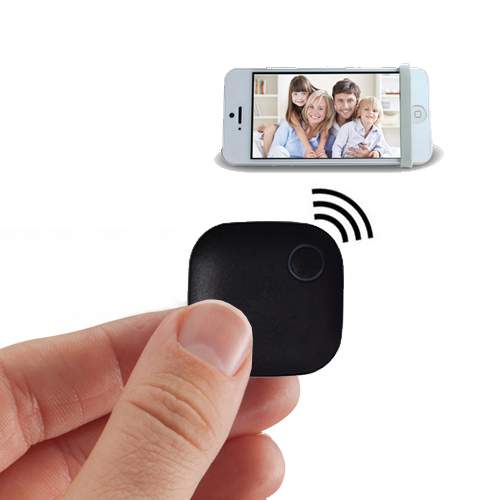 Remote Shutter
Not only does this fob help track things that are important to you, it can also act as a remote camera button. Simply set up the shot, walk infront of the camera and press the button and it can trigger the phone to take the photo!
Features:
Never misplace or lose anything EVER again, thanks to the new iQ Tracker from electriQ.
Monitor the location of your valuable possessions - wallets, phones, keys and bags
Bluetooth 4.0 & compatible with all Android and Apple Phones.
Long battery life - Up to 6 months of use.
2 Way alarm alert if the tracker is out of range (35m) - both the fob and the phone will sound .
When out of range it automatically re-connects when back in range.
Easy to use App with full control and status read out including signal strength, battery life, last in range location and Phone settings.
Small, sleek, lightweight and ever waterproof!
Can also be used as a selfie remote control for the camera on your phone.
Specifications:
Two-way ie the phone can find the fob and the fob can find the device
Works with IOS and Android
Disconnection GPS History - look on Google maps to find the last location.
Selfi Shutter Control
Ultra-low power consumption
Range up to 35 metres
Bluetooth 4.0
Up to 6 months battery life
Waterproof
Loud Buzzer Alert of 90dB
Box Contains: IQ Key Finder, Extra Cell Battery, Opener Clip, Key ring, Lanyard and English Manual


High
Quality
Manufactured in the same factories as the leading brands.

Great
Value
The UK's lowest prices with no compromise on quality.

Design and Technology
electriQ design high quality products using the latest techology.
Hundreds of Products
An extensive range of products from large appliances to gadgets.