Product Information
Incorporating AMVA3 panel technology the LH5580S guarantees great viewing from all angles and perfect colour clarity. Features include PIP and PBP perfect for Video Conferencing or handling multi-input content. Build in expansion slot supports the Open Pluggable Specification (OPS) standard; it simplifies the installation of a plug-in PC for digital signage applications. Landscape and Portrait friendly, ProLite LH5580S is designed for a continues operation. Perfect for true impact in Digital Signage.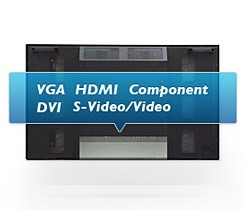 A wide range of video inputs assures compatibility with multiple platforms.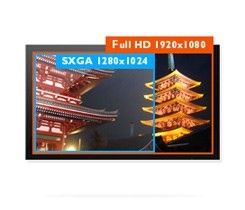 Full HDWith true 1920 x 1080p resolution your monitor is ready to display high definition images. This means you can accommodate more information on your screen; e.g. 60% more in comparison to a 1280 x 1024 monitor.
Features
55 Inch LED Display
Full HD 1080p
Aspect ratio: 16 : 9
AMVA3 LED-backlit panel
Response time: 6.5 ms
Contrast: 4000 : 1 with touch panel
Brightness: 450 cd/m² typical
Connections
VGA
Video
S-Video
HDMI
DisplayPort
PC-Audio
VGA
RS232C
RJ45
Dimensions
W x H x D: 1247 x 718 x 66.5 mm
Weight: 28.5kg
VESA: 400 x 400mm