Product Information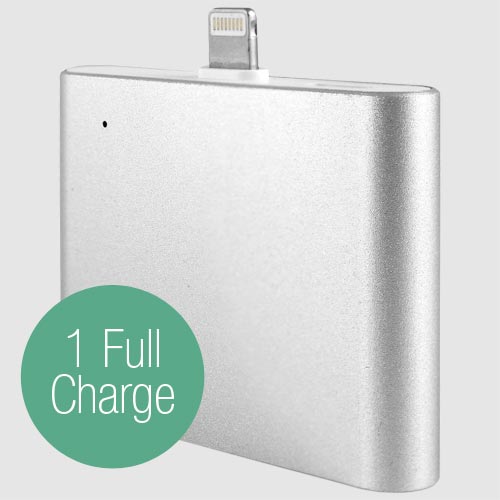 POWER IN YOUR POCKET
This elegant powerbank clips directly into the phone meaning - no more messy wires!
The fear of running out of battery on your iPhone is what nightmares are made of, causing us to lie awake at night. But don't worry anymore!
The electriQ Mini Power Bank for Apple is the answer to your problems.
Fully charged, this 1000mAh power bank provides enough power to fully recharge your iPhone on the go. Its compact design means it easily fits in your pocket or bag, ready for those emergency situations!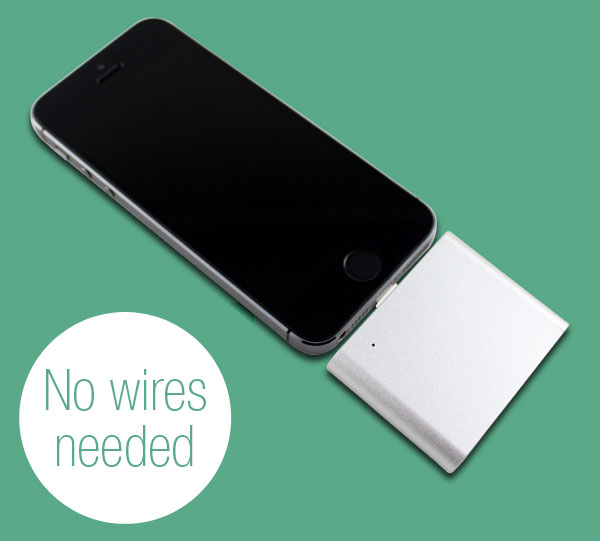 WIRELESS CONVENIENCE
Convenience is key when it comes to carrying a power bank around, and that is exactly what you get with the mini power bank.
Its unique slim design features an integrated Lightning power connector so there is no need to carry any cables with you. Simply connect your phone directly to the power bank and enjoy the power of a full charge, wherever you are.
Once connected to your iPhone, there's nothing stopping you from browsing the web, making calls and texting thanks to its flush design.
PERFECT FOR THOSE LONG DAYS
Whether you have a long commute or simply enjoy long adventures, the power bank will help you make it through the day and is a much more elegant solution than using unsightly wires.
When charged, you will get a full phone's charge from your power bank, which should easily see you through the day.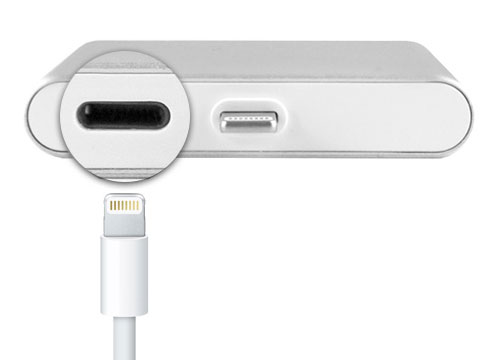 EASY TO USE
The Mini Power Bank is really easy to use.
With an integrated Lightning port, you can easily charge your power bank alongside your iPhone. When your phone's battery is full, simply move the cable across to your power bank to charge!
To charge your phone while you are out and about, just connect to your power bank and watch your battery fill up again.
The LED indicator lets you know when your power bank is still charging, so you know you are heading out with a bank of power to recharge your iPhone!
Features
Connect direclty to your phone - no messy wires!
Apple Lightning connection
Get a full charge out of the convenient 1000mAh capacity
Small enough to be plugged in and fully allow you to use your phone
Can be charged using your normal phone charger, simple
Made from aircraft grade aluminium to keep it nice and safe if your bag/backpack/pocket
Small enough to be carried with you anywhere


High
Quality
Manufactured in the same factories as the leading brands.

Great
Value
The UK's lowest prices with no compromise on quality.

Design and Technology
electriQ design high quality products using the latest techology.
Hundreds of Products
An extensive range of products from large appliances to gadgets.