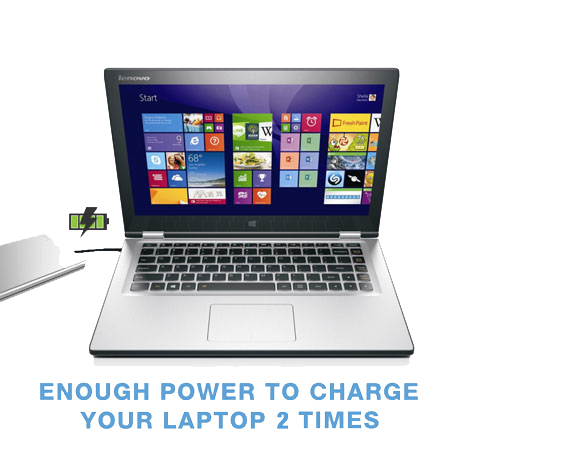 Huge Charge Capacity
With a monumental 30,000mAh capacity, this power bank can deal with nearly any laptop you throw at it. This power bank contains dual USB ports for the charging of 2 USB devices simultaneously.
You can charge the average laptop 2-3 times with this power bank. Great for when you don't have a power supply for you laptop, our laptop power bank functions as an auxiliary power supply to last you around 2 battery cycles.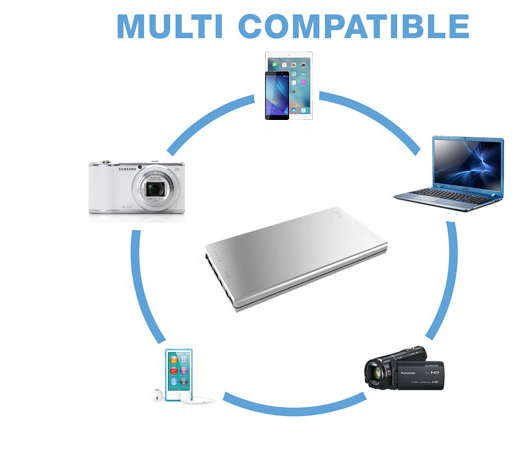 Compatabile With Most Devices!
The iQ power bank is compatible with a wide variety of makes and comes with 11 standard brand adapters! To charge your laptop simply select the compatible adapter and then use the extension lead to conntect to the power bank!
Please note we only supply 11 adapters for laptops, please check the DC Connectors to match with your laptops. Most of our connectors are standard ones which are in use now, some of the latest laptops may not be compatible with these dc connectors. This power bank supports many laptop brands: Dell, Lenovo, Asus, Acer, Samsung, HP and more!
Huge Charge Capacity
Although huge in capacity, this small and lightweight modern design is easily held in one hand and tucks away tidily in a bag for easy portability.
Sleek Modern Design
The huge charge capacity is held within a beautifully modern anodized steel casing. It features both micro and regular USB ports and LED light indicators so you know how much power is left.


Holds 30,000mAh of charge - enough battery power to charge your laptop 2-3 times!
Included nib packs makes this power bank compatible with almost all laptops ie Dell, HP, Sony, Fujitsu, Samsung, Asus, Acer, Lenovo etc!
Variable charging output at 12V, 16V or 20V!
Charges any USB device eg Tablet, Smartphone, GPS, Game Controller, Drones etc. !
Use as a charger for both your laptop and your USB device at the same time! !
Power bank charged easily via USB!
Sleek and stylish aluminium casing!
Small enough and light enough to take anywhere!