Product Information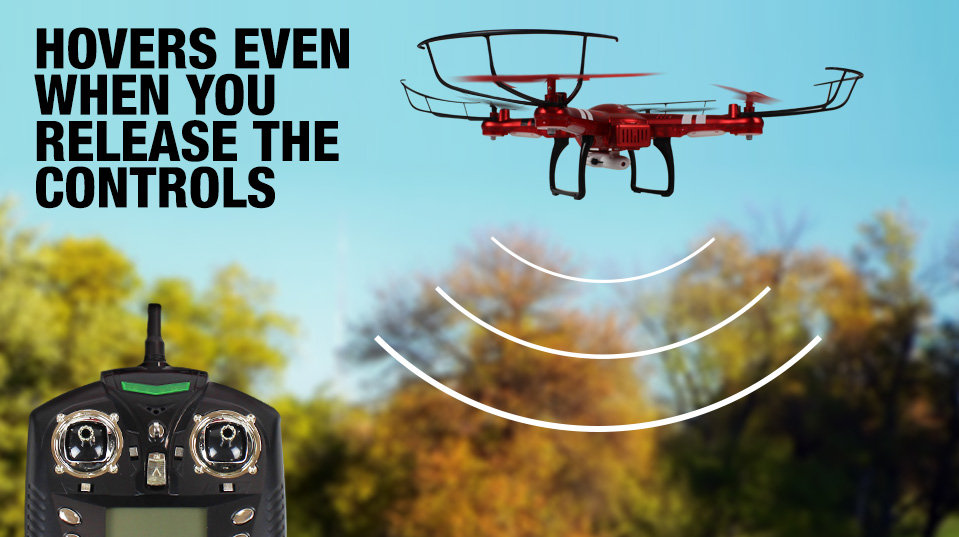 SELF LEVELING AND AUTO HOVER
Enjoy incredibly easy and intuitive flying from take-off to landing with the Pulse Drone. This advanced model is loaded with some very clever technology so that it remains super stable, meaning you can focus more on the fun and less on keeping it in the air. You can even set the drone to hover at a desired height using your remote control and it will maintain its altitude - even if you release the controls.
LIVE FIRST PERSON VIEW CAMERA
Stream stunning live video footage to your smartphone and watch everything the Pulse drone sees in real-time. It's ultra-smooth and low latency video feed ensures accurate piloting so you don't have to put up with slow, stuttering steaming that makes flying almost impossible. Simply download the app, connect to the drones own wifi connection and away you go.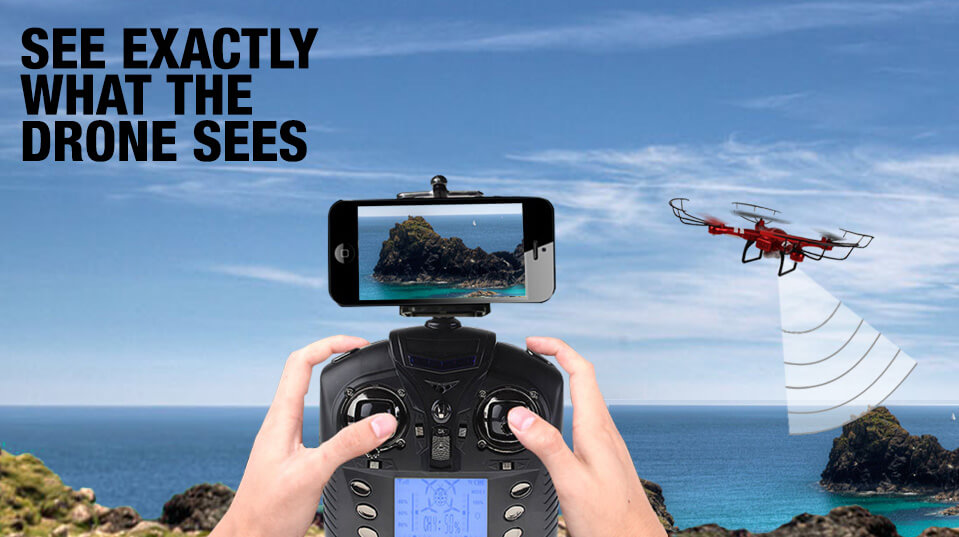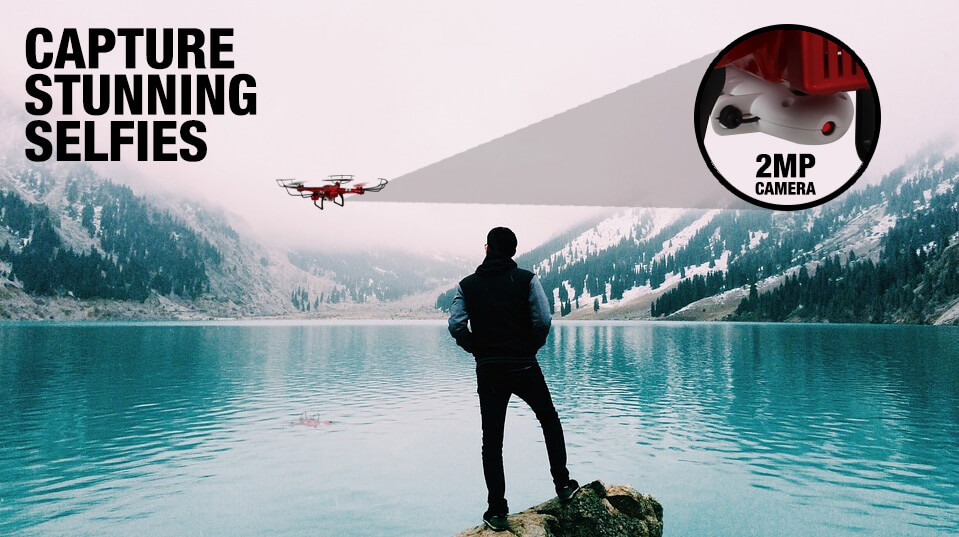 2 MEGAPIXEL CAMERA
Set your creativity free and capture stunningly sharp videos and photos with the integrated 2MP camera. The Pulse drone's built-in camera gives you an awesome bird's-eye view of the world, allowing you to record unbelievable clips of the landscape or take the ultimate selfie. Just tap the app to instantly take a photo or start/stop recording. Oh, and the best thing is you can do all of this while still giving you a live feed of it flying!
EASY AND FUN TO FLY
The Pulse drone is our most advanced drone yet. It features 6 axis technology and 4 powerful, highly responsive speed blades to provide ultra-stable flight and ensure it incredibly easy and intuitive to fly. It's perfectly sized to operate anywhere and features bright LED lights for you to light up the sky and keep it in sight. It even has three different modes from beginner to advanced for you to hone your skills.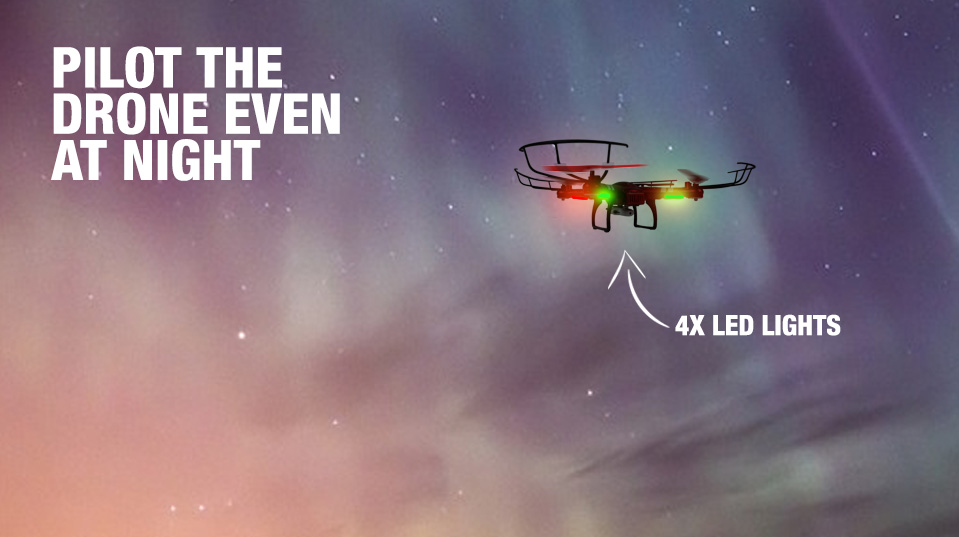 Features:
Auto-hovers in mid air when you release the throttle thanks to pressure sensing technology
Live first person video feed to smartphone
Integrated camera for in flight photo and videos
Adjustable modes from beginner to advanced
Performs flips and rolls
6 axis technology for stability and control
Up to 8 minutes flight time
Built in lights for night time flying
100m remote distance
Technical Specification:
Item No: ProFlight Pulse
Color: Red
Product Size: 25 x 25 x 10cm
Box Size: 51.50 x 26.50 x 11.50 cm
Weight:Battery Life: About 8mins
Charging Time: About 70mins
Range: 100m
Battery: 3.7V 730mAh Li-Po battery(included)
Controller Battery: 4 x 1.5V AA battery(not included)
Not to be flown in windy conditions
Box Contents:
1 x Drone
1 x Smartphone Holder
1 x Transmitter
4 x Spare props
1 x Charger
1 x Manual
Who Are ProFlight?
ProFlight are an established leader in drones and remote control technology. They are a UK company founded in 2011 who have grown to be part of the BuyItDirect group. Their expertise and knowledge has enabled us to form a strong partnership with them to offer you the best possible drones at the best prices ever!