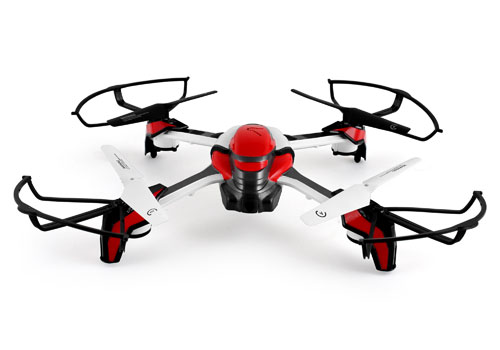 INCREDIBLE FLYING EXPERIENCE
Packed full of intuitive technologies that will have you flying smoothly in no time, the ProFlight Echo drone is perfect to get you off the ground and into drone flying. If you are a more experienced flyer, the Echo is a fantastic addition to your fleet.
Enjoy aerial photography and sweeping videos from the first time you take off thanks to this drone's simple controls.
The ProFlight Echo drone helps you to create outstanding results without the hard work!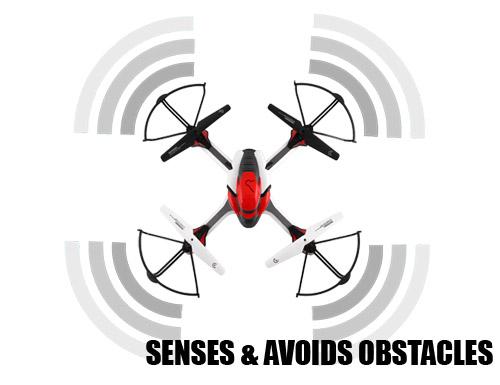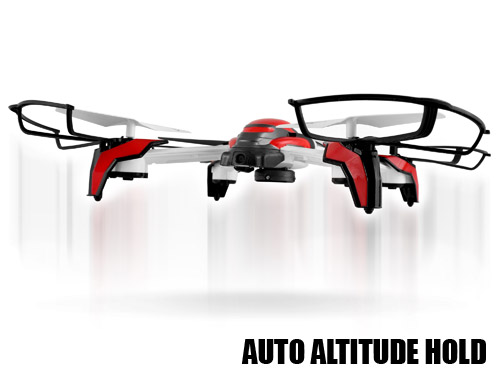 BEGINNER MODE
When you first take to the skies, the last thing you want is to bring your Echo crashing back down to Earth. Beginner Mode helps you to get to grips with the controls and offers intuitive Collision Avoidance System technology.
By monitoring its surroundings with integrated obstacle sensors, the Echo will slow down and back away from any obstacles, preventing any damage.
ALTITUDE HOLD
For perfect photography and video shooting results, the Echo's Altitude Hold technology helps you to maintain a smooth and steady height so you can achieve stunning results every time.
Simply reach your desired height and let the Echo take over, maintaining a constant flying level. All you need to do is control the direction you want to fly and the speed so you can capture perfect results every time.
ENJOY THE VIEW
Experience incredible bird's-eye views while keeping your feet firmly on the ground with the ProFlight Echo's brilliant first person view.
A live-stream of your drone's view is provided in real time through your smartphone or tablet so you can quickly and easily find the perfect view to start filming or to shoot incredible photos.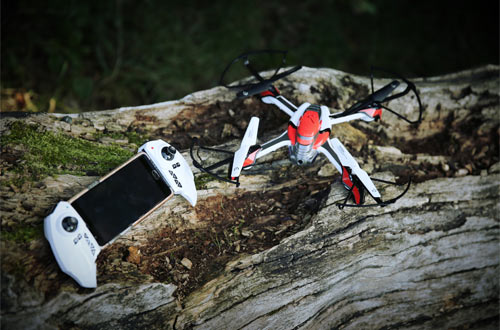 SIMPLE CONTROLS
There are no complicated controls when it comes to flying the Echo. Download the dedicated app on your smartphone or small tablet and take instant control.
The adjustable controller fits most smartphones and smaller tablets to help provide the ultimate hands on experience.
Easily take control of your flight direction, altitude and speed and even adjust the trajectory of the 2MP camera for perfectly angled shots and videos.
Features:
Integrated 2MP camera for in flight photo and videos
Collision Avoidance System technology
Altitude Hold technology
Perfect for beginners and more experienced pilots
Adjustable camera
6 axis technology for stability and control
Built in lights for night time flying
Note: Not to be flown in windy conditions
Box Contents:
1 x Drone
Propellers
1 x Remote
1 x Drone battery
1 x Charger
Propeller guards
1 x Manual
1 x Collision Avoidance module
Who Are ProFlight?
ProFlight are an established leader in drones and remote control technology. They are a UK company founded in 2011 who have grown to be part of the BuyItDirect group. Their expertise and knowledge has enabled us to form a strong partnership with them to offer you the best possible drones at the best prices ever!