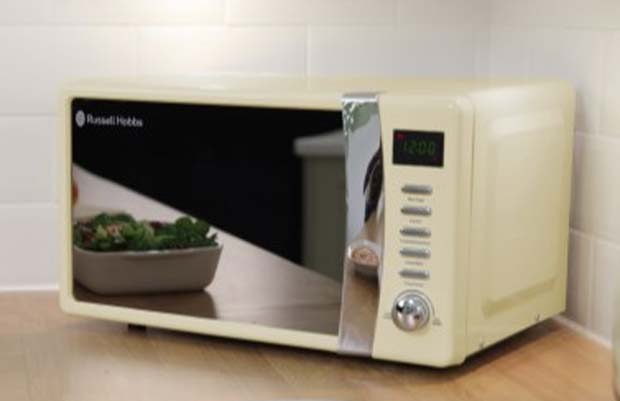 Sleek & stylish
The RHMD702 from Russell Hobbs combines the convenience of a stylish and compact microwave with the added functionality of a digital oven. This means your oven will compliment any space in your kitchen, as well as facilitating a variety of cooking needs.
First, all you need to do is pick the perfect spot on your countertop, then, follow the simple steps for installation, and within minutes you're ready to start cooking.
To operate, simply use the sleek control panel with chrome accents to choose from a number of cooking functions. If you're in a hurry and just need a quick reheat, the Express function is the ideal programme for you. Pressing the 'Express' button will automatically add 30 seconds of full power to the display. Hit 'Start' and you're cooking.
Great functionality
If you want to choose your own cooking power and time this is also extremely easy – press the 'Power' button, turn the time dial and the 'Start' button will commence the process.
With the RHMD702 there are added features to enhance your cooking experience. As well as simple microwaving and defrosting, you can choose from 8 pre-set cooking menus that make your life easier. Cook anything from popcorn to pizza, potatoes and even fish.
Russell Hobbs understand that not all recipes are best cooked at one power. That's why the RHMD702 features a multi sequence function that can allow you to cook one dish at different power levels for desired times. What's more, you can set your food to cook whenever is convenient using the handy pre-set programme.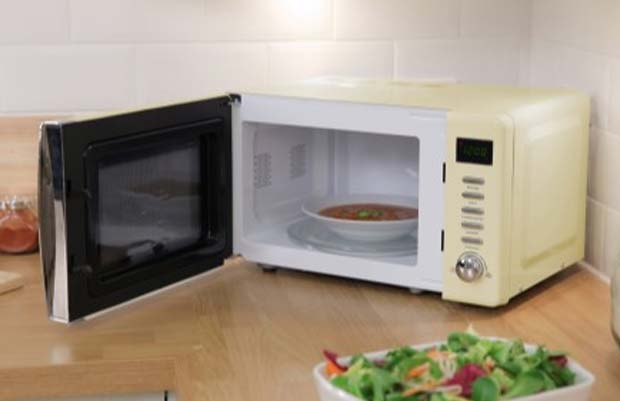 For added peace of mind, the RHMD702 enables a child lock to be set, meaning cooking cannot be started or interrupted.
Cleaning is straight forward, simply wipe the exterior, interior and wave guide cover with a damp soft cloth to maintain peak performance.
Features:
Stylish and compact microwave
Functionality of a digital oven
Enhance your cooking experience
Defrost
8 Pre-set cooking menus
Multi sequence function
Pre-set programme
---