Product Information

SECURE YOUR PROPERTY
The Swann DVR4-4600 CCTV kit offers a quick and easy way for you to secure your property at an affordable price. Whether you're monitoring your work or home the Swann DVR4-4600 kit provides excellent HD quality footage with plenty of hard drive space for continuous recording. Deter thieves and have peace of mind, easily view your property from anywhere 24 hours a day.
EYE IN THE SKY
This Swann CCTV surveillance kit includes two 1080p HD cameras with durable easy mount stands for easy installation around your property. The cameras provide 70 degree angle views, so you get a good scope of your property. The DVR has four channels, meaning at a later date you could add an extra two cameras to your surveillance kit.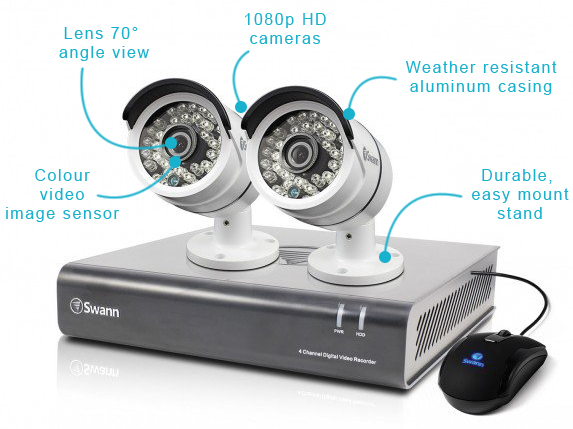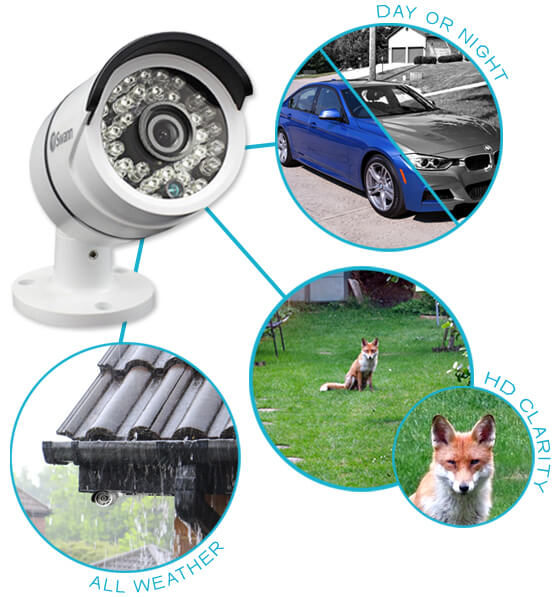 24 HOUR FOOTAGE
The Swann DVR4-4600 cameras can capture footage day and night, you'll never miss a trick. With night vision you can record clearly up to 30 meters away, delivering crisp, clear, HD footage day and night.
ALL WEATHER
You have the freedom to set up the Swann cameras anywhere around your property, indoors and out. Fitted with weather resistant aluminium casing these smart little cameras can with stand heavy rain, frost and high winds thanks to their durable mounting stands.
SET AND FORGET
Equipped with a 1TB hard drive you can set up your security system to record and forget about it. The kit will continuously record for 160+ days and even longer with motion detection. When the hard drive finally does get full the DVR will continue to record, overwriting old footage. It's simple and easy to back up and transfer files via USB, you'll never loose footage and you can easily share footage if you ever need to.
WATCH FROM ANYWHERE
View live or playback video in high definition on your HDTV, LCD screen or monitor via HDMI connection or VGA port. You can also have surveillance in the palm of your hand with the SwannView link app. Use your smartphone, tablet or laptop and keep tabs on your property from anywhere.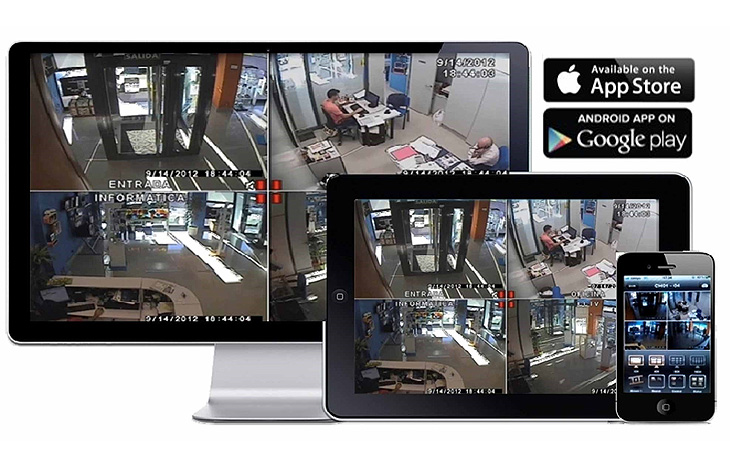 Features:
A state of the art surveillance system with 1080p full HD video resolution
Set & forget by recording continuously from 4 channels for 160 days+ onto a 1TB hard drive, even longer with motion detection
Seeing is believing with 2 x 1080p (2 Megapixel) HD Cameras
Add 2 more Swann PRO-A855 cameras for full 4 channel monitoring
Save time & have peace of mind by easily locating incident video, then transfer to external storage via USB or network
View live or playback video in high definition on your HDTV, LCD screen or monitor via HDMI connection or VGA port
Connect in minutes using SwannLink 'Peer-to-Peer' easy network connection software
Surveillance in the palm of your hand with live viewing on 3G/4G-enabled Smartphone & tablets including, iPhone, iPad, Android devices and more* using the free SwannView Link app