Product Information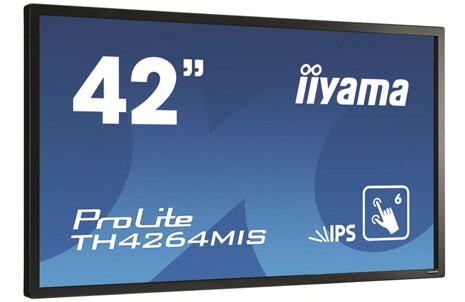 Incorporating the new InfraRed 6 point touch feature along with our supreme panel colour performance, this display offers the optimum performance for a truly multi-user interactive display experience. With the ability to handle up to 6 individual touch points, the TH4264MIS offers an exceptional capacity within Retail, Education, Training, Corporate and B2B markets. Features include PIP and PBP perfect for Video Conferencing or handing multi-input content in many environments. Landscape and Portrait friendly, the display can be mounted according to the application for true impact in Interactive Digital Signage and with Protection Glass the display can handle harshest environments from the Classroom to Public Domain Retail installation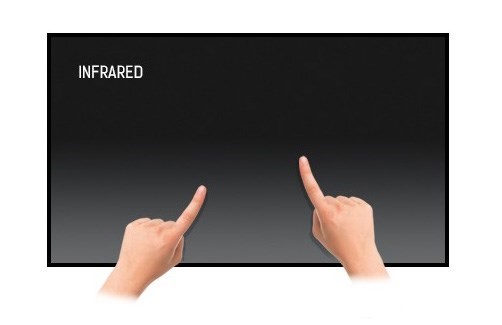 TOUCH TECHNOLOGY - INFRARED
The infrared technology uses infrared backlight. A touch event is registered with great accuracy when the infrared light is blocked by finger or stylus. This technology does not rely on an overlay or substrate, so it is impossible to physically "wear out" the touchscreen. Moreover the display characteristics remain virtually unaffected by the touch functionality.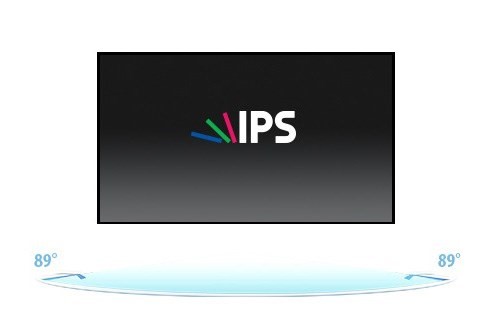 IPS
IPS technology offers higher contrast, darker blacks and much better viewing angles than standard TN technology. The screen will look good no matter what angle you look at it.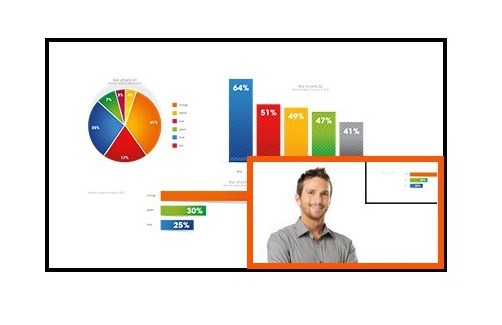 PIP
PIP (Picture in Picture) function allows you to watch images coming from two different sources at the same time.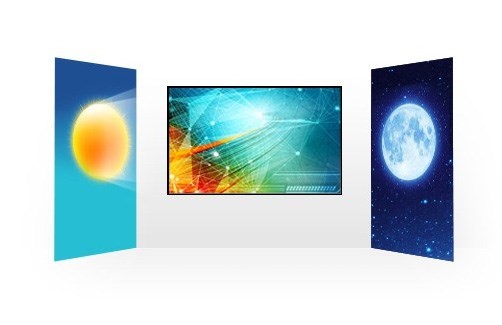 LIGHT SENSOR
The ambient light sensor detects changes in environmental lighting conditions and automatically adjusts the screens backlight brightness to compensate for an increase or decrease in light.
Features
42 Inch LED Display
Full HD 1080p
Multitouch (10 compatible touch points)
IPS LED-backlit
Response time: 9ms
Speakers: 2 x 12 W
Contrast: 1,000:1 with touch panel
Brightness: 360 cd/m2 with touch panel
Pixel pitch h x v: 0.4833 x 0.4833 mm
Horizontal sync: 30 - 83 KHz
Vertical sync: 50 - 85 Hz
Aspect ratio: 16:9
Display colours: 16.7 million
Energy efficiency class: C
Connections
Analog input connector: VGA, RCA (VIDEO), S-Video, BNC jack, mini jack
Digital input connector: DVI-D, HDMI, DisplayPort
Audio-signal-input: mini jack, RCA L/R(2x)
Output connector: RS232C, RCA (L/R), VGA (D-Sub), BNC jack (VIDEO)
Inputs: RS232C, RCA (L/R), mini jack, BNC jack, S-Video, USB (for touch connectivity), RJ45 (for LAN control)
Dimensions
W x H x D: 980.5 x 570 x 123.5 mm/li>
Weight: 22kg