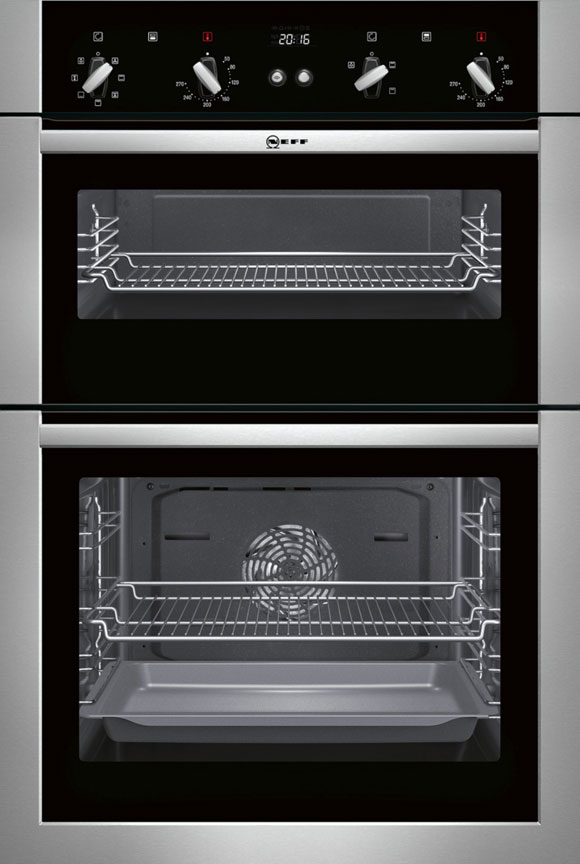 BUILT-IN DOUBLE OVEN
The Neff U14M42N5GB has a striking, stylish design and intuitive functions, designed specifically to make life in the kitchen easier.
This built-in double oven seamlessly fits in with any kitchen and has many fantastic features, such as: fascia printing, multi-functional settings, mechanical controls and a self-cleaning system. This oven is the perfect cooking companion.
MULTI-FUNCTIONAL
Both ovens feature a wide range of cooking possibilities to suit your lifestyle. The auxiliary oven has a capacity of 35 litres and features two modes, whereas the main oven has a 66 litre capacity and 6 cooking modes to choose from.
NO FLAVOUR TRANSFER
NEFF's Circo Therm® technology allows you to cook a three course meal all at the same time, without intermingling flavours.
Circo Therm® technology also means that you can get cooking faster without any need to preheat the oven.
Circo Therm® technology makes this NEFF oven perfect for roast dinners due to the speed at which the heat is delivered throughout the oven. NEFF's Circo Therm® delivers perfect results every time.
SELF CLEANING
Cleaning your oven can be a difficult and tedious task, however, with Neff CeramiClean you can simply wipe the grease and grime away.
The lining absorbs and oxidises grease and the liners on the back and roof of the oven burn away food deposits, making cleaning your oven much, much easier.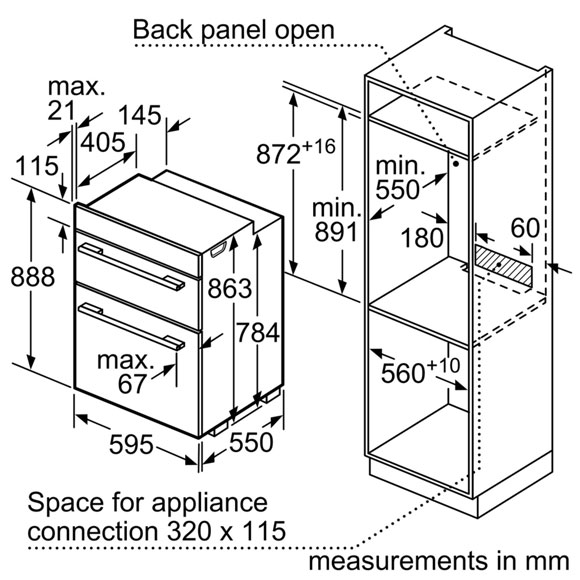 Features:
Spacious multifunction oven
Stylish built-in design, integrates seamlessly into your kitchen
Cook in both ovens with no flavour transfer
No need to pre-heat the oven, start cooking faster
Quick & efficient heat delivery
Self cleaning oven interiors
Triple glazed oven doors, maintain consistent heat
35L top oven with 2 operation modes
66L main oven with 6 operation modes
Fan for even heat distribution throughout the oven
Energy efficiency rating A
Heat source: electrical
Total connected load 4.9KW
Energy consumption per cycle in fan-forced convection mode: 0.84 kwh