Product Information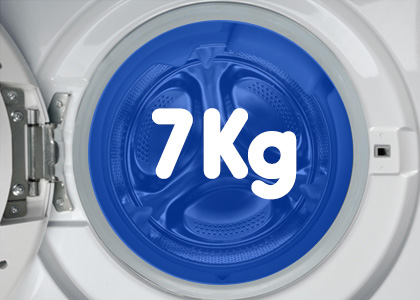 PERFECT FOR FAMILIES
This high performance washing machine boasts a load capacity of 7KG which means you'll be able to wash up to 35 shirts in one wash - perfect for small families. It also offers a choice pre-set programmes and spin speeds for you to select the best mode for your load. There's a special sports programme to care for your sporting garments and even a silk and curtains programmes to ensure your delicates are impeccably cleaned and cared for.
SAVE ENERGY AND MONEY
The A++ energy rating of this washer makes it one of our best value energy efficient washing machines on the market, so can save money on your energy bills whilst also saving the planet. You can also benefit from the timer delay function and set the load wash at night when electricity is cheaper.
ANTI-ODOUR
Anti Odour wash is a special wash cycle that uses a number of technologies, including constant temperature control and extra rinse, to remove any bad smells such as smoke from your clothing and give them a new lease of life.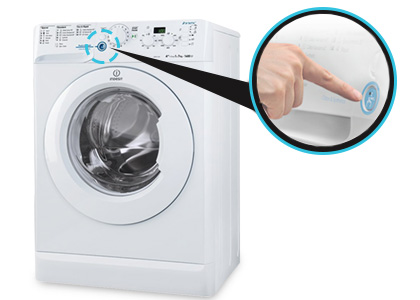 ONE TOUCH WASHING
Designed to make your life that little bit easier, Indesit's intelligent "push & wash" button does exactly as the name suggests. Just load the machine, push the button and get on with your day, while the washer automatically selects the programme and start cycle. Even the most reluctant user will be able to operate it!
Key Features
1400rpm
A++ Energy rating
16 Programmes
7 kg Capacity
16 programme settings
24-hour delay timer
Spin efficiency: B
Max Spin speed: 1400rpm
Anti-odour
Auto clean
Anti-overflow
Delay start
Time display
Colour: white
1 Year warranty
Dimensions
W x H x D: 595 x 850 x 540mm