Washers and Dryers East Midlands
Find below all of the Washers & Dryers on display in our East Midlands store. We sell both freestanding & integrated machines with features such as Direct Drive, Steam Cleaning and Heat Pumps. You can take your pick from brands such as Bosch, Aeg, Indesit, Whirlpool Miele. Samsung and LG.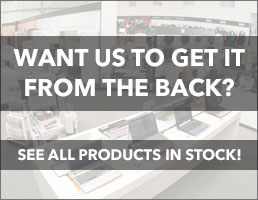 7kg Load Capacity
A+ Energy Efficiency
1600rpm Spin Speed
Warranty 2 years

Drying Capacity: 7kg
Anti-crease function
Cool Down Tumble
Vented Tumble Dryer
Drying sensor

6.5kg Load Capacity
B Energy Efficiency
5KG Drying Capacity
1200rpm Spin Speed

8Kg Drying Capacity
Delay Timer
Reverse Tumble Technology
Sensor Drying
Winner of a best buy award from which? magazine

Outstanding cleaning behind closed doors
Wash up 35 t-shirts in the large 7kg drum
20% more efficient than A energy rated models
7kg Load Capacity
A++ Energy Efficiency

6kg capacity: Ideal when space is premium
Speedy 29 minute quick wash programme
Optimises wash time, water & energy use
Cool tumble leaves laundry crease-free
A class washing performance

Reload Function: Add or remove your laundry mid-cycle
Super silent to run
30% more energy efficient than A class models
8kg Load Capacity
A+++ Energy Efficiency

8kg Load Capacity
A+++ Energy Efficiency
1200rpm Spin Speed
Warranty 2 years

Vented
7kg Drying Capacity
C Energy Efficiency

Superb cotton cycles for ultimate care
Lower drying time with 1400rpm spin speed
Stop accidental operation with the child lock
Wash to your schedule with the delay timer
Easy to read LCD display

AntiVibration Design to make it super quiet
Sensitive drum structure: soft, even drying
Flexible washing with the 24h delay timer
15 programmes for the ultimate laundry care
No vent hose needed!

8kg Load Capacity
A Energy Efficiency
5kg Drying Capacity
1500rpm Spin Speed