Electrolux Appliances at Appliances Direct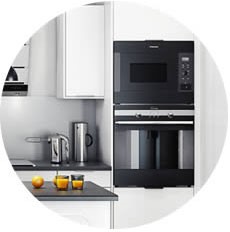 Preferred by Michelin Chefs - 1 out of 2 chefs featuring in the Michelin Guide use electrolux equipment in their restaurant kitchens.
Preferred by Top Chefs - 90 years history of Electrolux making kitchen facilities for top chefs around the world.
No.1 Supplier - Electrolux professional is Europe's No.1 supplier to professionals in laundries and restaurants.
Tested by Professionals - All Electrolux hero appliances feature levels of functionality that were first tested on professional appliances.
Preferred Solution Supplier - 1 out of 3 major hotel chains worldwide chooses Electrolux as the solution supplier for their kitchens and/or laundry facilities