BARBECUES COMPARISON
GAS vs CHARCOAL
WHICH IS RIGHT FOR YOU?
You can have a fantastic barbecuing experience over either gas or charcoal flames.
Deciding between the two comes down to which is the winning choice for your grilling needs.
Maximise flavours with …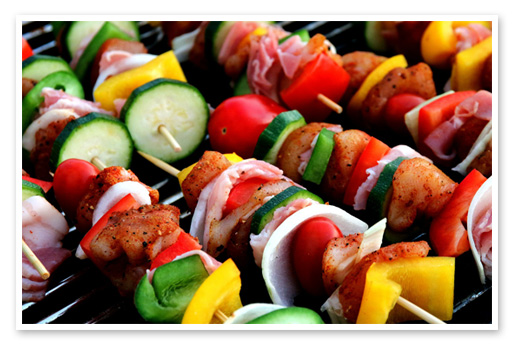 Gas bbqs with dripping trays mean you can baste your meat with the fallen juices for deliciously moist and tender results. Fancy frying onions or creating homemade bbq sauce? Look out for bbqs with a gas side burner.

After authentic smoke bbq flavour? The standout feature of Charcoal is that distinctive smoky flavour and caramelised meat seared on the dry, white-hot heat of charcoal. Smoker Barbecues are designed to infuse meats with mouth-watering flavour using their build in smoking chamber.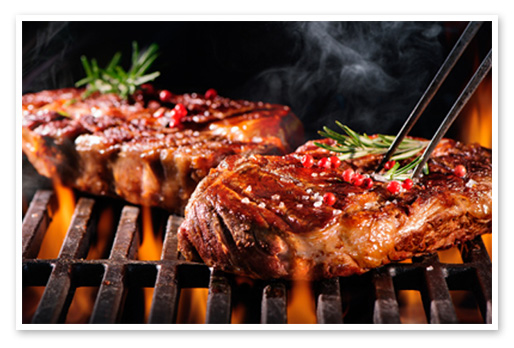 Discover versatile uses with …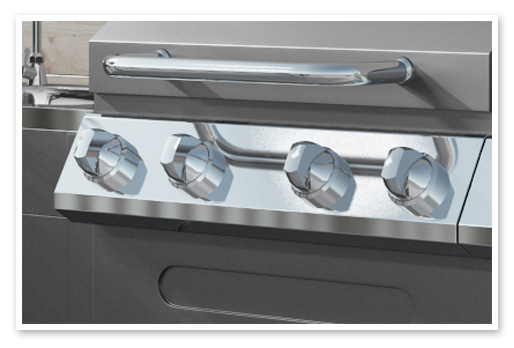 Choosing a 4 burner or 6 burner bbq means you can control the temperatures across the cooking area, perfect for cooking steak and salmon in one go. Use the full temperature range for searing or slow roasting meats.

Take the smoky flavour to the next level. Charcoal Smoker barbecues let you experiment with flavours using different types of wood chips to create oak, cherry or even apple infused smoke. If you're looking for something totally different? Impress guests with stone baked pizza, straight from a pizza oven.