IQ LEVITATING BLUETOOTH SPEAKER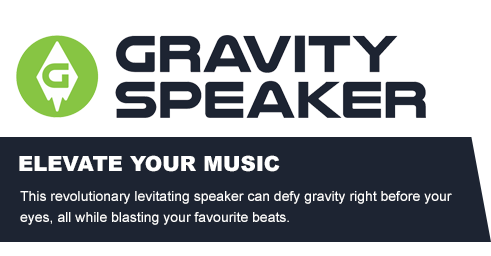 5 - 7 Hours
Playback time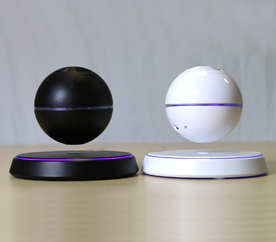 GRAVITY-DEFYING SOUND
Elevate your audio experience in more ways than one with this revolutionary Bluetooth speaker from electriQ. This truly stunning piece of kit boasts great battery life, delivers full-bodied sound, and unlike every other speaker out on the market, this one levitates in mid air!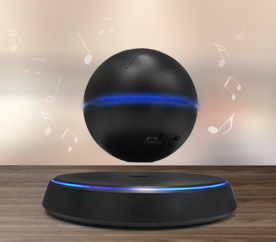 WHAT KIND OF SORCERY IS THIS?
Simply position the speaker in the centre of the base and watch in disbelief as it floats miraculously in thin air.
While levitating, you can even tap or spin the speaker as it plays out your favourite tunes. This brings a whole new meaning to surround sound.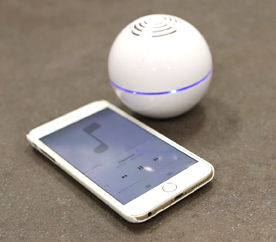 TRULY WIRELESS
The Gravity speaker is equipped with Bluetooth 4.0 and is optimised for long battery life, 5 - 7 hours on a single charge in fact. The orb can also be used independent of its base and taken with you to act a portable speaker. Plus, as a result of having a magnet built-in, you can magnetically attach the speaker to any metal surfaces.
iQ Gavity Speaker Vs. Other Speakers:
| | | | | |
| --- | --- | --- | --- | --- |
| Product | iQ Gravity Speaker | Om/One | Mars | Helium Levitate |
| Price | ONLY £35 | £150 | £185 | £80 |
| Levitates? | | | | |
| Slimline Base? | | | | |
| Portable? | | | | |
| 5 - 7 Hours Battery Life? | | | | |
*Prices correct at time of comparison
Compatible Devices
Works with all Bluetooth 4.0 devices including: