Product Information
Reliably Clever
The Sony Xperia E5 is an incredible smartphone with many helpful features that are sure to make your day easier and more enjoyable. A powerful processor, Android 6.0 and a 5.0" screen makes this phone easy to use with smooth operation and a user-friendly interface.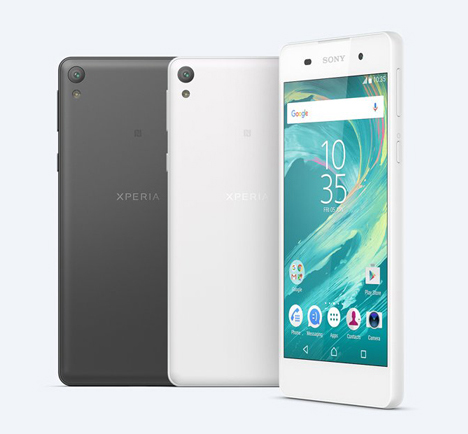 Long-Lasting Battery
Slow connections and poor functionality are a thing of the past with the Xperia E5. Experience long-lasting, smooth performance that you're sure to enjoy. A 2-day battery life allows you to do whatever you want with your phone for even longer than ever before. Keep on chatting to friends, browsing the web, watching videos and playing games for longer with the Xperia E5's incredible battery life.
Incredible Camera
Sony's renowned camera technology has been implemented into the Xperia E5, offering high quality photos and incredible videos. The 13-megapixel camera is easy to use and intelligent, with its Auto Scene Recognition technology, it can automatically adjust the camera settings to suit your shot; the 5-megapixel selfie camera makes selfies look great, even in low light conditions!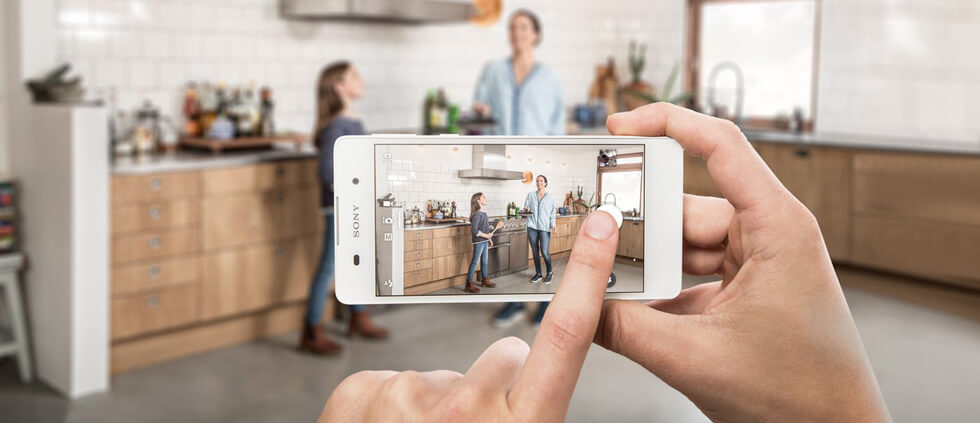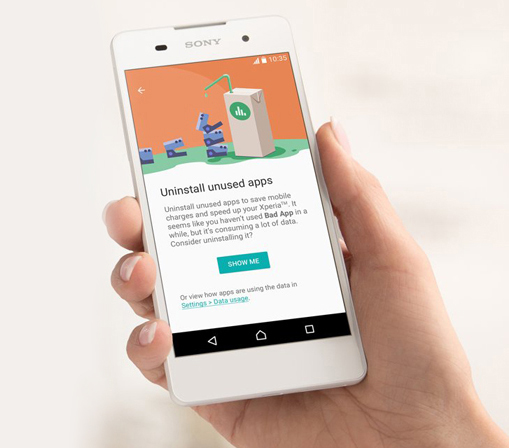 Intelligent & User Friendly
The Xperia E5 is the perfect hand-held assistant, it will help you speed up your phone by reminding you to uninstall the apps you don't use. This gives you more storage for more apps, games, videos and pictures, however this can also save you money as some unused apps can use your mobile data in the background, meaning you have less data to post your selfies on the go. Android 6.0 Marshmallow further improves the Xperia E5 with increased security measures and better overall functionality, all your files and data are safe.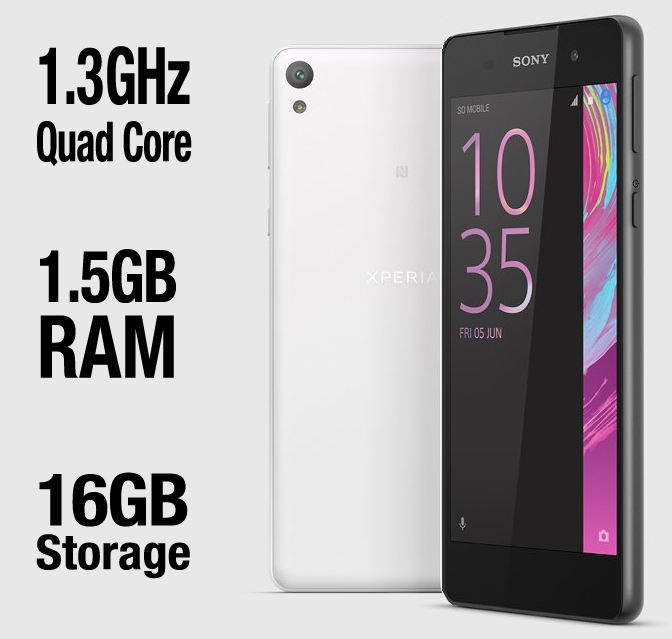 Power In Your Hands
16GB storage gives you plenty of space for all of your photos, apps and games. If you happen to need more storage, simply use up to a 256GB micro SD card to boost your storage further! A powerful 1.3GHz quad core processor coupled with 1.5GB RAM give you all the power you need to complete your daily tasks, whether you're watching videos, taking photos, playing games or making memories; the Xperia E5 has you covered.
A 1.3GHz processor coupled with 1.5GB RAM gives you plenty of power to complete all of your daily tasks and then some. Play games, watch movies and enjoy everything that the Xperia E5 has to offer. Whether you're simply texting your friends or playing your favourite games you'll always feel the power of the Experia E5.
Key Features

Unlocked & SIM Free
4G Ready
Ultra-sharp 13 Megapixel camera
5" screen
Powerful quad-core processor
Android 6.0 Marshmallow
16GB Storage + 200GB SD card slot
Helpful tips let you make the most of your phone
2 day battery life!