Product Information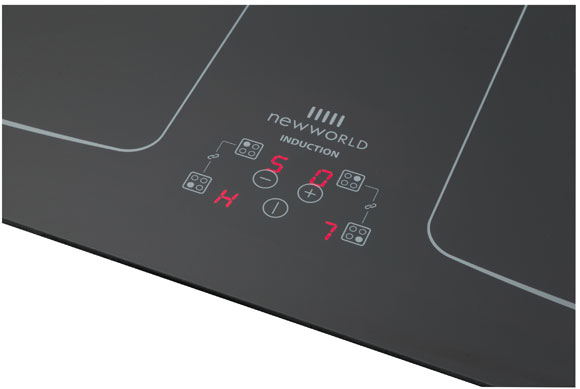 Intelligent Link+ Induction Hob
The new hob combines the technology of Link+ with all the benefits of induction cooking.
What is Link+?
Link+ technology allows you to pair and link induction cooking zones so that the majority of the hob's surface can be used with a variety of pan shapes and sizes.

WHAT ARE THE BENEFITS OF INDUCTION COOKING?
Faster
It's nearly twice as fast as a gas hob and 30% faster than ceramic. The hob also features a power boost function which provides additional power when required, for fast boiling or for wok cooking.
Safer
The hob will only function when a suitable pan is placed in the cooking zone, and if left unattended for a long period all cookzones will automatically turn off.
Greener
Induction doesn't lose any heat through convection as the pan is heated directly, rather than by the hob surface. So it's 30% more efficient than a gas hob and 25% more than a ceramic hob.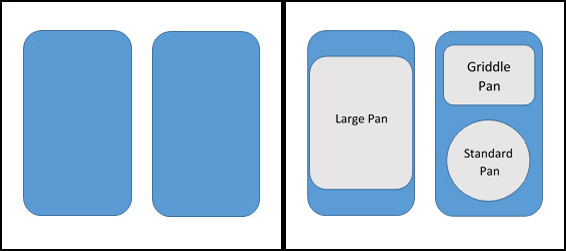 Link+ Induction Hob
Unlike induction hobs with seperate zones, the Link+ hob zones can be linked in pairs as above, so that 2 zones can be controlled as one. This provides a greater cooking area giving you the flexibility to use larger pans as well as standard sized pans. A large pan placed on the Link+ zone will benefit from more even heat distribution than when placing the same size pan on a standard size zone.
Key Features

Four zones
2 Link+ zones allowing you to cook with larger pans, like a fish kettle
Touch control
Power boost
Pan detection
Pan overheat sensor
Residual heat indicator
Minute minder
Control/child lock
Easy clean ceramic surface
Cut-out Dimensions

Width: 560
Depth: 490