Product Information

This is a graded product. A3 products may have slight damage and marks. All products are tested and in good working order.
GRADE A3 - Heavy cosmetic damage - This unit has a large dent on the right hand side.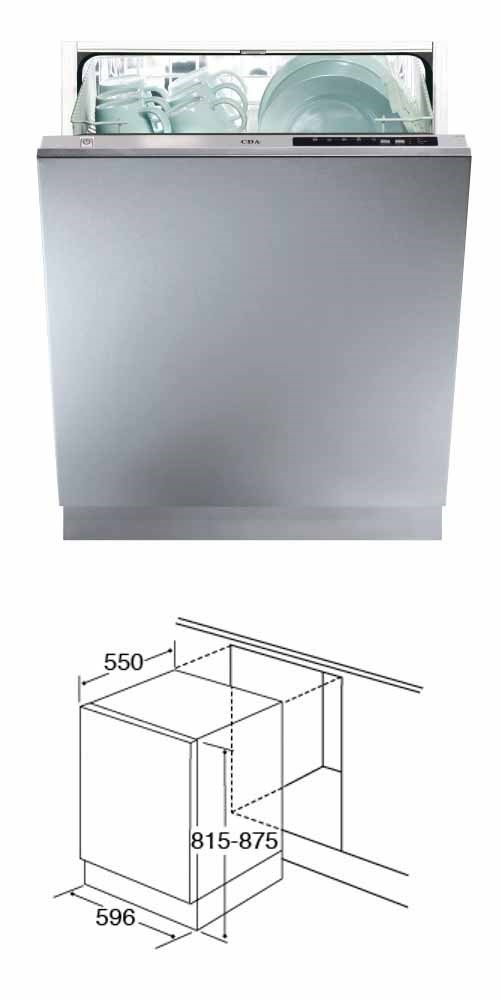 The fully integrated dishwasher from Baumatic is designed to make your life easier. With 5 fundamental wash programmes, a delay timer and a generous 12 place setting capacity, this dishwasher will work away in the background to give you squeaky clean dishes when you need them.
How will it look in my kitchen?
The dishwasher is fully integrated and it will arrive with its natural silver design on the front, so you will need to have a unit door ready to match your existing kitchen unit doors. This will allow your new dishwasher to sit streamline with the units in your kitchen.
How much can it hold?
This dishwasher can hold up to 12 place settings which is great for a medium to large household. Height adjustable upper baskets allow you to alter the dishwasher according to what you've cooked and eaten with, which comes in handy when you've cooked with larger cookware for more people.
What programmes are there?
There are 5 wash programmes for you to choose from. Simply select the cycle via the control panel tucked in the top of the dishwasher door and let it do the rest for you:
Intensive - 65°C
Normal - 55°C
Economy – 50°C
Quick - 40°C
Prewash (cold)
There are 2 spray levels as well as an electronic softener adjustment to ensure a thorough clean of all your dishes, no matter whether you're in a hurry, or fed up of trying to get the rock solid pastry off the pie dish.
Washes to your schedule
If you would prefer to set the wash going at night or when you're out, you can programme the load to go on 3, 6, or 9 hours later so that your dishes are done at a time that suits you.
LED indicators
The LED rinse aid and salt indicators make sure that you don't get to a point where you need to put a load on and there's no salt or rinse aid. With plenty of warning, you can stock up on cleaning essentials without running out!
Technical:
Rated electrical power: 2.2 kW
Power supply required: 13 amps
Noise level: 52 dBA
Energy consumption: 1.05 kW/h
Water consumption: 15 Litres
Energy rating: A
Cleaning rating: A
Drying rating: B
Fully integrated dishwasher
12 place setting capacity
5 wash programmes
3,6, or 9 hour delay timer
LED indicators