Product Information

This is a graded product. A3 products may have minor exterior damage. All products are tested and are in good working order.
GRADE A3 - Minor exterior damage - Dented upper rear left corner.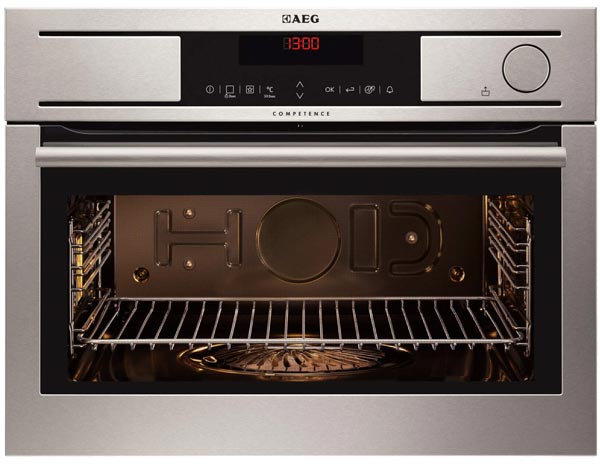 Enhance flavours and enjoy healthier eating with the AEG compact steam oven. Cooking with steam locks nutrients and vitamins into your food to help produce healthier results. It works by creating a cloud of steam from the built in water reservoir and requires no oil.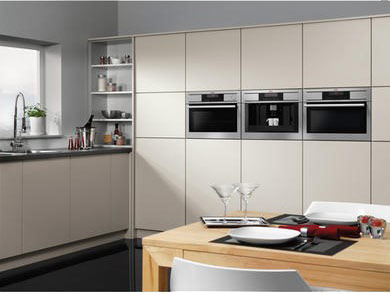 Steamed to Perfection
By adding steam to the cooking process, the risk of your food drying out is reduced so you can enjoy succulently cooked meat and fish each time. Four different levels give you the opportunity to choose the perfect settings for your needs at the time, from baking beautiful cakes or loaves of bread, to incredibly juicy meats or fish.
The electronically regulated touch control panel means accurately setting the temperature for perfect results is easy. It also lets you monitor the cooking conditions as you prepare your dish, so you can make any adjustments during the cooking process.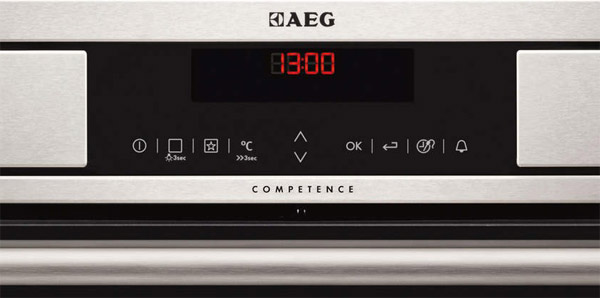 Sleek Design
This compact steam oven fits in neatly with your kitchen cupboards and units, freeing up vital worktop space.
It has an anti-fingerprint stainless steel finish, which not only looks great, but it's really easy to keep clean too. The large viewing window gives you a great view of what's going on while the large LED display gives you all the information you need.
The door features SoftMotion™ technology so, when it reaches a certain angle, it will close slowly and quietly for you.
Easy Clean
The anti-fingerprint stainless steel finish keeps it looking clean and fresh after every use. Inside, the smooth, diamond-glazed enamel lining is easy to wipe clean after each use.
When it comes to the time where a deeper clean is required, simply start the special steam cleaning programme and your oven will be as good as new and ready to be used right away.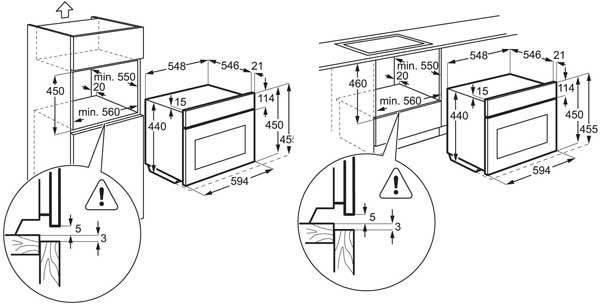 Key Features
Compact, modular design combined with high performance
Oven that enables you to monitor every step of the cooking process
Electronic one-touch temperature regulation for exact control
SoftMotion™ for a smooth, silent action when closing the door
Four levels for optimum cooking and baking flexibility
Full glass inner door
Anti-fingerprint stainless steel
Steam cooking
Oven features:
Isofront® plus triple glazed door