Product Information
Please note - Refurbished dryers may be slightly noisier than a brand new product. This is normal for a refurbished dryer and will not affect the performance.
This is a graded product. A2 products have minor visible dents & scuffs. All products are tested and are in good working order.
GRADE A2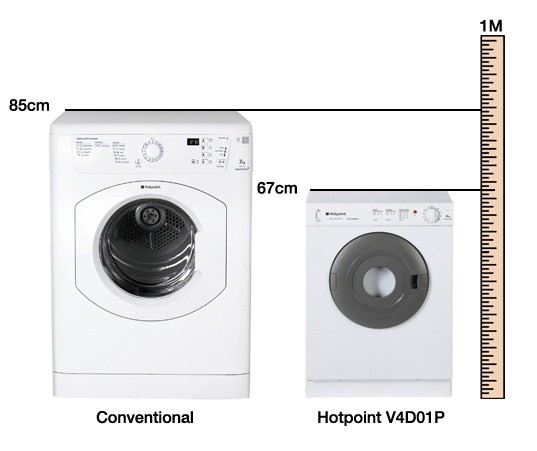 Small in size, big on performance
They say good things come in small packages, and that's the case with this Hotpoint Tumble Dryer. Compact, quiet, and cute, this portable vented tumble dryer boasts an impressive maximum capacity of 4Kg which is the equivalent to 12 shirts - perfect for single professionals.
How big is small?
Measuring in at only 2/3 the size of a standard tumble dryer, this portable unit can snuggle perfectly into smaller spaces and can even be tucked away in a cupboard for a super space-saving approach, making it ideal for a small house, caravan or bedsit.
Is it easy to maintain?
The included fluff filter is easily removable for cleaning between drying cycles, just pull it out the top of the door and peel the fluff build-up off.
Is it simple to use?
Yes, all you do is select a high or low temperature setting and turn the dial to the desired time and you're away! A handy drying guide comes included to help you get the most of the machine and inform you of the best settings to use for certain materials. Clever.
Reduce your wrinkles
If you want to cut down on ironing time then pop your shirt in the dryer and switch it to reverse tumble mode to help reduce crease and wrinkles.
In a rush?
Need a work shirt, or a school sweater refreshed before the weekend wash? Simply use the 20 minute refresh function and the compact tumble dryer will save you time and money by cutting down on mid-week washing.
Anything else I should know?
A front vent with 2.4m hose ensures that this lightweight appliance serves your space and home rather than the other way round, being both flexible and mobile!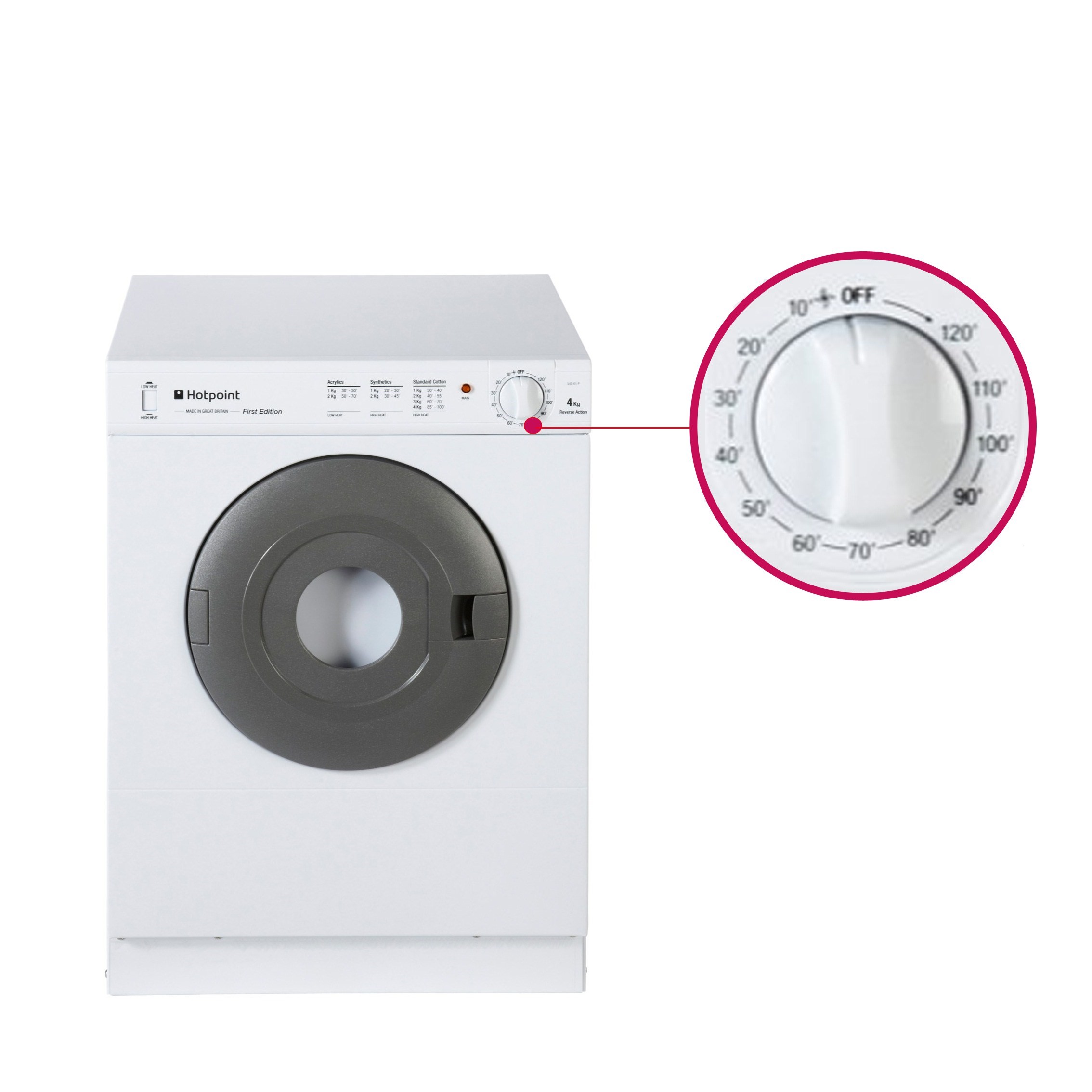 PLEASE NOTE: This model has a white door (please refer to the images at the top of the page)
4kg Capacity - Ideal for small loads
C Energy Efficiency Rating
Simple Dials & Buttons & Easy access fluff filter for ease of use
Flexible front vent hose & easy to clean filter
Low noise level of 66dB
Revitalise clothes with the 20 minute refresh option - Ideal for busy lifestyles
Reduce creases with the reverse tumble option saving you time on ironing
Dimmensions: 670mm(H) x 490mm (W) 480mm(D)
---

What's In The Box?

All feet arrive carefully packaged inside the drum. Includes condenser pipes if required.