Product Information
Grade A2 - Average condition with visible light scuffs or dents

1-year guarantee
Enjoy the peace of mind that your product is covered with a guarantee on both parts and labour.

Fully working
Our expert engineers rigorously test and check every product to ensure everything functions as it should.

What's included
All accessories are included unless otherwise stated in the description below.

Limited stock
Our refurbished products sell out quickly, so be quick and get a fantastic product at a fraction of the new price.
This is a graded product. A2 products have minor visible dents & scuffs. All products are tested and are in good working order.
GRADE A2
Minor imperfections on facia of the unit
With high performing extraction and stunning design, this flat chimney cooker hood from Rangemaster is both a functional and worthy statement piece for the kitchen. With the flexibility to extract or recirculate your air, you can install this cooker hood to suit your kitchen and have cooking smells and fumes banished in no time.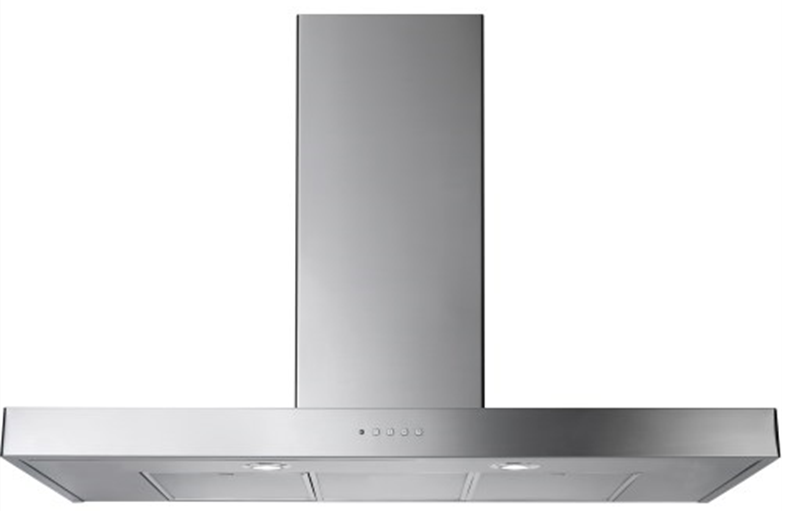 How will this fit in my kithen?
This hood needs to be fitted to a wall above your hob. The chimney section is telescopic, so that the height of the hood can be adjusted to achieve the correct distance between the cooker hood and the hob.
The minimum distance that needs to be between the hob and cooker hood, for both gas and electric fuelled hobs, is 650mm, so please measure-up your kitchen carefully to ensure the cooker hood can fit and be installed at a suitable distance from the hob:
Telescopic chimney height: Minimum height: 745mm, Maximum height: 955mm
Width of cooker hood: 100cm
Extraction power and intensive speed
This cooker hood comes with 3 speeds, plus a 10 minute intensive setting to deal with high levels of cooking smells and fumes. With speed 1 delivering an extraction rate of 315 m³/h and speed 3 delivering 610 m³/h, you can adjust the extraction power to suit the type of dishes you cook on the hob.
The intensive setting on the Rangemaster 105250 reaches a massive 685 m³/h extraction rate. Simply press the speed 3 button for 2 seconds and the cooker hood will blast away overpowering cooking smells and steams.
Design
The smooth, silky stainless steel design will go well with other kitchen appliances. The chimney matches the colour of the main extractor hood so that the appliance remains streamlined and smooth in appearance.
LED lights up the hob for better viewing whilst cooking. They also uplift the steel design and make it look clean-cut and modern, complimented by the illuminating push button controls that are simple, understated and easy to use.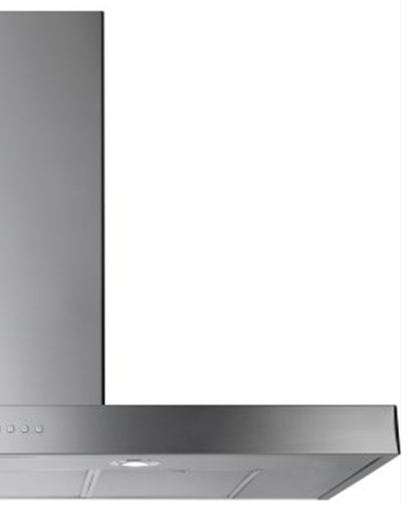 It can duct out or recirculate your air
This cooker hood can function under either recirculation or ducting extraction to allow you to use the most appropriate one for your kitchen. Ducting kits are not included, but charcoal and aluminium filters are.
The grease catching aluminium filters are dishwasher safe and must be cleaned every 2 months to ensure optimum performance of the hood.
Flat chimney cooker hood is stainless steel
Telescopic chimney
3 extraction speeds with 10 minute intensive setting
610 m³/h extraction rate
Suitable for recirculation or ducting extraction

What's In The Box?

Includes all standard paperwork.