Product Information

This is a graded product. A1 products are "as new" but have been box opened. All A1 products will be fully bubble-wrapped for transportation.
GRADE A1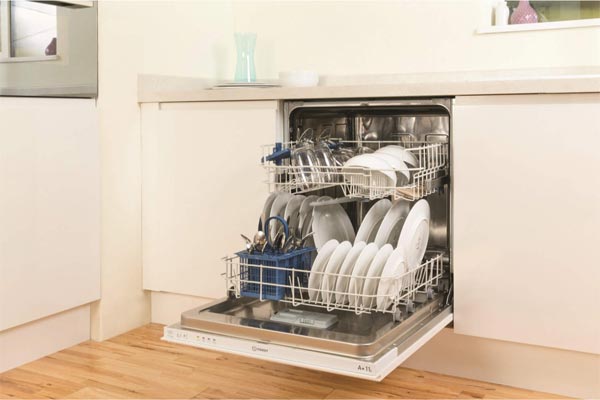 Integrated and intelligent, the Indesit DIF04B1 dishwasher does the hard work to get your pots and pans squeaky clean. Perfect for large family households, there is no need to stand at the sink washing up anymore or, if you enjoy hosting guests, let the dishwasher do the hard work after dinner while you entertain!
CAPACITY
The Indesit DIF04B1 is a space saving genius. Fully integrated into your kitchen, this dishwasher utilises every inch of its internal cavity so you can wash more at once. With the ability to wash 13 place settings, this dishwasher can hold up 130 items.
It is also adjustable to suit your needs. The cutlery basket is removable if you need more room for bigger items while the top shelf has an adjustable height to accommodate varying shapes and sizes of pots and pans.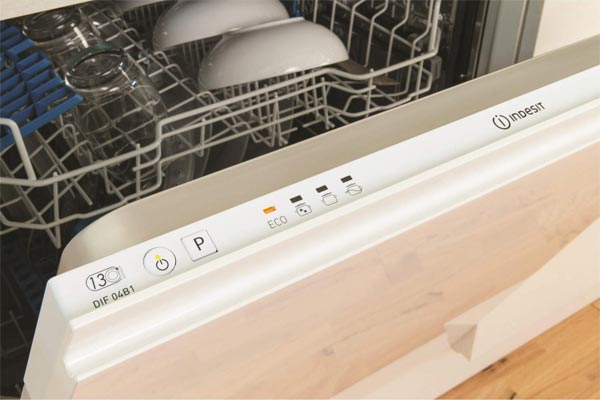 ECO CYCLE
This Indesit dishwasher has an energy efficiency rating of A+, helping to save you money on your energy and water bills in the long term. Using less water and power, you will still receive the same brilliant results thanks to the Eco Cycle technology.
To make your dishwasher even more energy friendly, wash the pots from two or more meals together instead of turning on the dishwasher after every meal.
INTEGRATED
Rather than having freestanding appliances in every free space in your kitchen, integrated appliances save vital floor space. By sitting snugly under the counter, this dishwasher fulfils its function without ruining the layout of your kitchen.
Flexible and seamless, the DIF04B1 dishwasher is hidden from view, keeping your kitchen looking neat and tidy.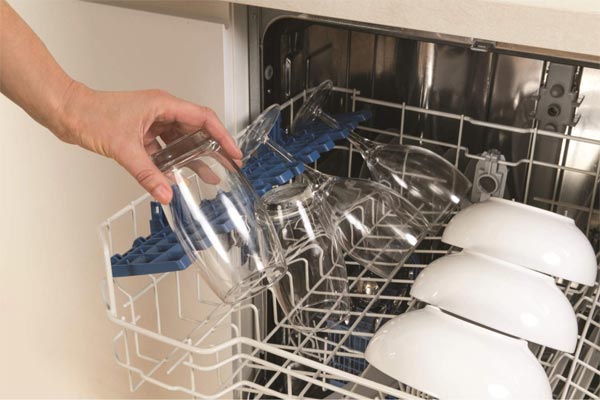 PROGRAMMES
Featuring four easy to select programmes, this dishwasher will have your crockery, cutlery and glassware sparkling clean every time. Choose the programme to suit your specific needs and be sure your items will come out looking like new.
The intensive programme is specifically designed to wash those really dirty items and those with stubborn marks. This cycle uses more water and a higher temperature to get those items squeaky clean.
Features
13 Place settings
Fully integrated
Sliding upper basket system
Fixed lower baskets
Standard consumption of only 12 litres
Softpull door system
4 Programmes
LED Display
Natural drying
Energy A+ rating
Eco Cycle
---