Product Information

This is a graded product. A1 products are "as new" but have been box opened. All A1 products will be fully bubble-wrapped for transportation.
GRADE A1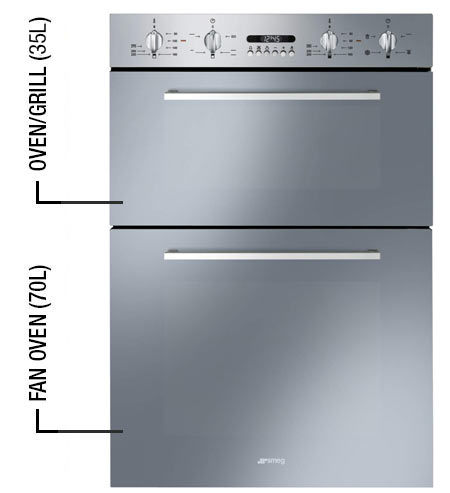 DOUBLE OVEN
This contemporary styled double oven is quipped with everything you need to make family meal time that little-less stressful. The main fan oven offers 4 cooking modes including closed-door grilling and fan circulaire which speeds up cooking time and uses less energy compared with a conventional fan.
The auxiliary convection oven also boasts 4 cooking functions to help cater to your needs, including an upper/lower element, variable grill and ECO mode for cooking smaller meals.
EASY TO CLEAN
The non-stick enamel liners make life easier when it comes to cleaning the oven - simply use a cloth to wipe any accidentally spillages. The inner door glass can even be removed easily to provide a thorough more comprehensive clean. Plus, the fingerprint friendly stainless steel exterior helps keep the oven looking as good as new with minimum fuss.
ENERGY EFFICIENT
Both ovens boast an impressive 'A' energy efficiency rating to help reduce the cost of your energy bills without compromising on cooking performance.
ELECTRONIC TIMER
Time your meal to perfection and avoid overcooking your food with the integrated electronic clock and programmer. Simply set the timer and wait for the alarm to sound. It's especially useful when preparing and cooking mutiple dishes.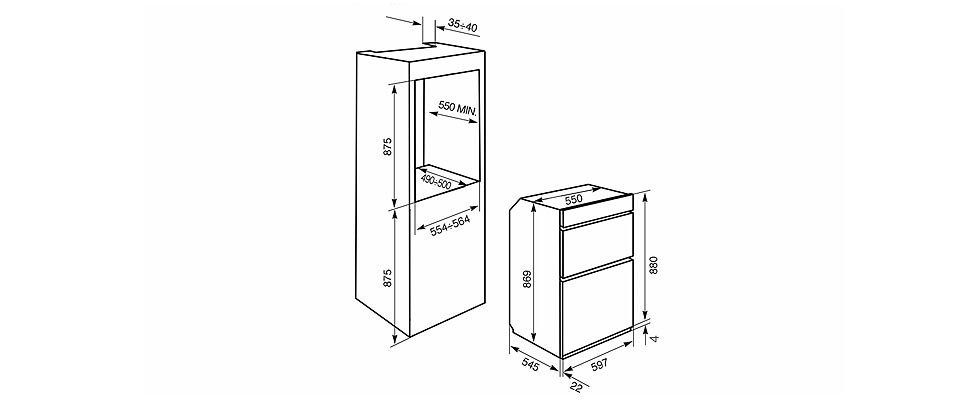 MAIN OVEN
4 functions including Circulaire element with fan
Electronic Clock / Programmer
Air cooling System
Closed door grilling
4 cooking levels
Metal side supports
Easy clean enamel interior
Removable inner door glasses
Oven Capacity: gross - 70 litres,net - 63 Litres
Forced Air Convection: 0.79kW/h
TOP OVEN
4 functions including upper & lower element
Variable Grill
Air Cooling System
Closed door grilling
2 cooking levels
Easy clean enamel interior
Removable inner door glasses
Oven Capacity: gross - 41 litres,net -36 Litres
Conventional: 0.59kW/h
ACCESSORIES:
2 x Extra deep trays (40mm deep)
2 x Chrome Shelf
2 x Grill Mesh