Product Information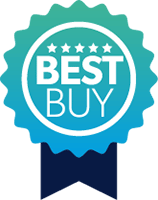 Best Buy
By collaborating with some of the world's greatest brands, we've created specialist Best Buy collections across our most popular product ranges. We will keep them updated, to bring you the best choice, the best price and the best products. And that's a promise.
The AWDI914GJ is a freestanding washer dryer has everything you need in an all-in-one laundry appliance. With an impressive 9kg wash load, 6 kg dry load and 1400rpm spin speed, this machine will cope with the toughest of laundry challenges. It also has a shirts programme, allergy safe and auto clean cycle that will help to ensure that your laundry is always smelling fresh.
The LED display is clear and easy to read, making this appliance simple to operate.
The Allergysafe function helps to remove dust, pollen and pet allergens from your laundry so that your whole family can breathe more easily.
Start your wash or drying cycle at a time that suits you with the delay timer.
Remove detergent build-up and extend the lifespan of your clothes with the extra rinse function.
Take care of your laundry with adjustable wash temperatures.
Key Features
LED display
Allergysafe function
Delay timer
Extra rinse function
Variable wash temperature
9kg wash, 6kg dry capacity
2 year warranty for peace of mind
Dimensions (mm): H845 x W597 x D582