Product Information
The Neff D89GR22N0B cooker hoods brings both style and performance to the kitchen. The hood has a clean and contemporary design thanks to its durable stainless steel build and feature piece curved canopy in sleek, clear glass. This Neff cooker hood effectively clears odours and steam from medium sized kitchens with 3 powerful speed settings. Illuminate your cooking space and add ambiance to your room with the 2 halogen lights.
90CM WALL MOUNTED
The Neff curved glass canopy cooker hood is designed to sit perfectly above a 90cm hob, oven or cooker. The design is intended for wall mount installation with an easy mounting system. With a maximum extraction rate of 450 m³/hour this cooker hood is best suited to medium sized kitchens to effectively clear steam and odours.
STYLISH GOOD LOOKS
The cooker hood has sleek and contemporary looks that are sure to coordinate beautifully in many kitchen designs. The glass canopy makes for a stylish focal point in the kitchen, made from tempered clear glass it's easy to wipe clean. In hardwearing stainless steel this Neff hood will service your kitchen effectively for years to come.
The simple push button controls for speed and lighting are centrally located on the front of the hood for easy access. Illuminate your cooking area for a better view of your cookware, as well as adding some ambiance to your kitchen, great for kitchen diners.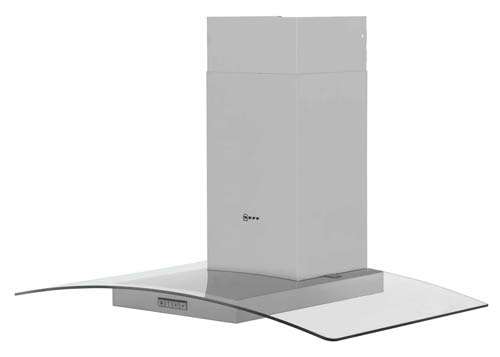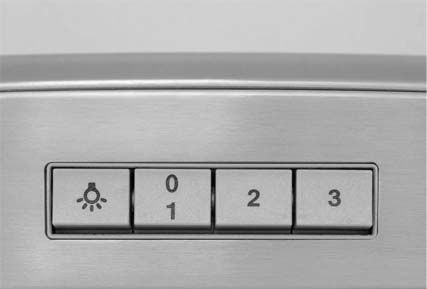 EXTRACT OR RECIRCULATE
With the Neff D89GR22N0B cooker hood you have the option to extract or recirculate the kitchen air. Extraction is the more effective method but this is not possible in all home types. A durable metal grease filter is included with this hood, helping prevent grease vapours from clinging to fabrics.
If extracting air you will need to purchase a suitable ducting kit, this hood has a 150mm ducting diameter. If recirculating air a carbon filter is advised for optimised results when clearing smells, this needs to be purchased separately.
EFFECTIVE AIR CIRCULATION
The hood features three powerful speed settings, enabling you to cater the rate of extraction to suit your dish. Clear gentle steam or add more power to remove stronger odours with simple push button controls. With a noise level of 62dB the hood isn't too obtrusive when on maximum power, ideal for kitchen diners.
Features:
Contemporary curved glass canopy design
Quickly & efficiently clearing air & odours
Ideally suited to medium sized kitchens
Suitable for extraction or recirculation
90cm Wide wall mounted installation, easy mounting system
Easy to use switch control speeds & lighting
3 Powerful speed settings, maximum extraction rate: 450 m³/hour
1 Metal grease filter included
2 x 40 Watt halogen bulbs to illuminate your cooking space
Noise level: 62dB
Stainless steel build
Tempered clear glass canopy
150mm Ducting diameter
External ducting kit not included
If recirculating a carbon filter needs to be purchased separately
Annual energy consumption: 92 Kwh
Dimensions: W90 x D54 x H63.8 cm
---
Please note: This chimney hood is designed to be fixed to a wall.