Product Information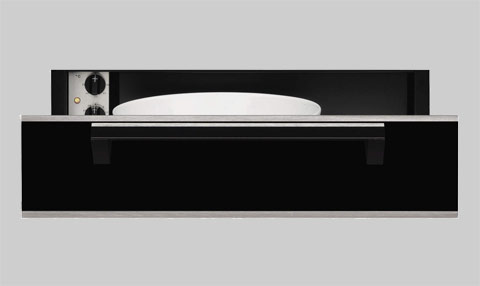 The De Dietrich DWD1114B warming drawer is designed to warm your plates, bowls, cups and more before each meal. It fits comfortably beneath your oven and its stylish design seamlessly blends into your kitchen while adding a touch of style.
Warming Capabilities
After the hard work of preparing a meal, the last thing you want to do is serve it on a cold plate as, this way, it will cool much quicker. The De Dietrich warming drawer holds up to a 20kg load, warming plates, bowls, cups and more ready to be used before each meal.
With the ability to alter set the temperature between 30°C and 70°C, you can enjoy your meals without the risk of them quickly going cold. The fan heating system delivers a gentle stream of air to take the chill off your dishes and can be set to work to a timer of up to 90 minutes.
There is room to warm up to 20 large dishes, 30 bowls or 80 small coffee cups in one load, perfect for when you are entertaining.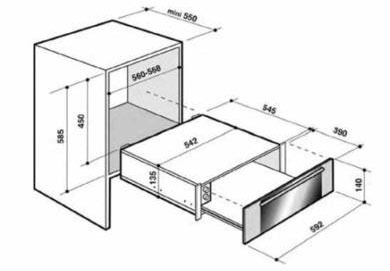 Sleek Design
The black finish and stainless steel trim give this warming drawer a subtle look in your kitchen and matches the colours and designs of many ovens. The Quadro rail system provides smooth movements while the automatic closing helps to ensure you don't go breaking your pots. A removable felt mat drawer liner adds added safety.
Features
14cm high warming drawer
Pyroclean
Fan heating
20kg load capacity
Removable felt anti-slip drawer lining
Temperature adjustment: 30°C to 70°C
Stainless steel trim
Timer up to 90 minutes