Product Information
PAY LESS, ENJOY MORE
Now everyone can experience the benefits of 4K Ultra HD thanks to electriQ's affordable 49 Inch 4K Freeview HD LED TV. This low cost yet high-end model combines captivating 4K picture quality with a great range of innovative features in a sophisticated design. Watch, pause and record the UK's favourite TV channels in stunning HD detail for absolutely free. Plus, this 4K UHD TV even boasts a LG panel for added peace of mind.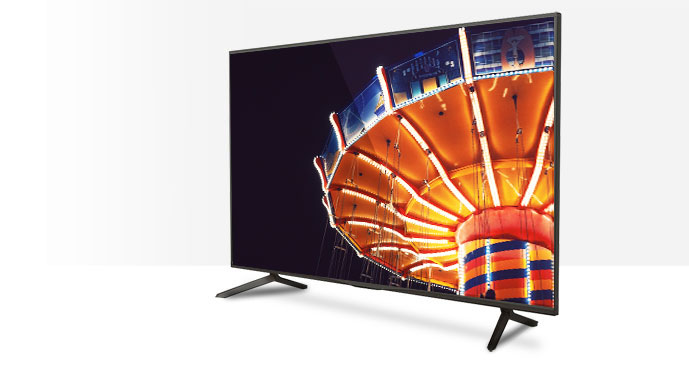 AFFORDABLE 4K
Bring your viewing to life for less than you might think and enjoy a picture with four times the detail of Full HD on this great value 49 Inch 4K Ultra HD TV. This stunning 4K UHD TV takes your viewing experience to a whole new level of WOW with life-like depth and clarity that looks more like looking through a window than watching TV. It really has to be seen to truly appreciate it. Plus, the picture remains as impressive even when viewing up close thanks to the increased pixel ratio.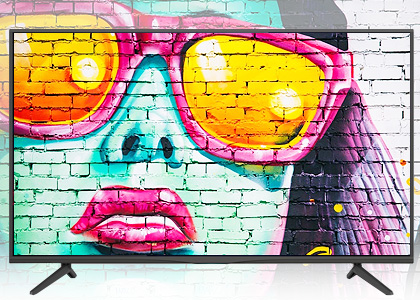 COLOURS THAT COME ALIVE
Fitted with a genuine LG panel, this 4K electriQ TV delivers all the quality you would expect at a price you wouldn't. For example, you'll be able to enjoy colours that burst with life and contrasts that really add a sense of depth to your 4K content.* Choose from 3 pre-set picture modes (sports, normal and mild) to bring the best out of your viewing.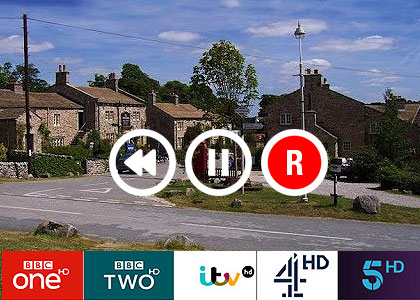 HD VIEWING WITHOUT THE COST
Enjoy your favourite shows in stunning high definition for free via the built-in Freeview HD tuner. With up to 60 digital TV channels including ITV 2, DAVE and Film 4, you'll always have soemthing good to watch. Plus, you can even record TV shows to a USB device and watch them a more suitable time.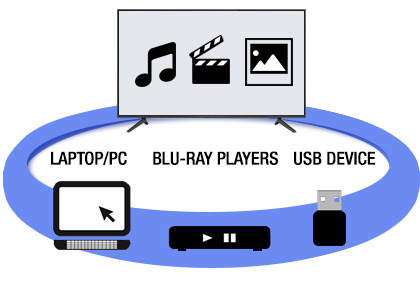 PLUG AND PLAY
This versatile model offers a generous range of connectivity options to help you get the most out of it. The 3 HDMI ports allow for quick and easy connection to your HD devices, while the VGA port acts as a large screen monitor when connected to your PC. There's even a USB port for you to playback your stored music, video clips and photo's on the huge 49 Inch screen.
KEY FEATURES
Genuine LG LED panel
Enjoy a more immersive viewing experience on the 49 Inch screen
Built-in Freeview HD tuner
Bring 4K content to life with four times the detail of Full HD
Pause and record live TV via a USB device
Extensive connectivity options including HDMI, VGA & USB
Play stored content from your USB device
Quick Swap 1 year Warranty
CONNECTIONS
3 x HDMI
2 x USB
1 x AV (video)
1 x Optical Port
1 x Headphone
1 x VGA
1 x Ethernet
DIMENSIONS
W x H x D: 109.5 x 70.1 x 28.9cm (with stand)
W x H x D: 109.5 x 64.4 x 6.9cm (w/o stand)
Distance between feet: 70.1cm
Weight: 12.5Kg (with stand)
Wall mount VESA: 400 x 200mm
.

Download Instruction Manual