Product Information
Food can quickly lose its flavour, texture and nutritional value. This is due to the oxygen and moisture in the air. Using the Vacuum seal rolls you are able to easily protect your food and keep it fresher for longer.
EFFICIENT FOOD STORAGE
Vacuum seal rolls are simple and easy to use. They are ideal for storing food for long and short periods of time. They are much more effective at preserving the quality of food than standard cling film, sandwich bags or storage boxes as they are air tight.
The rolls also work to protect food against freezer burn allowing you to keep your food in prime condition for longer.
This set includes two rolls, both 28x1000cm. Smaller rolls are also available.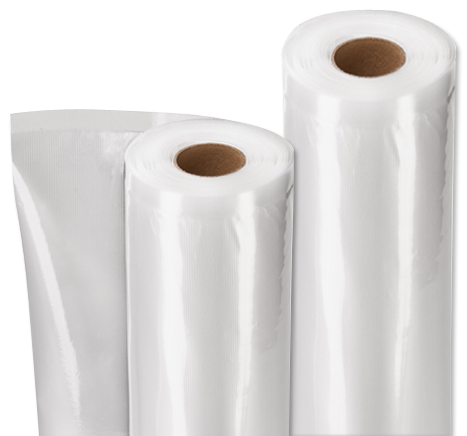 SEAL ANYTHING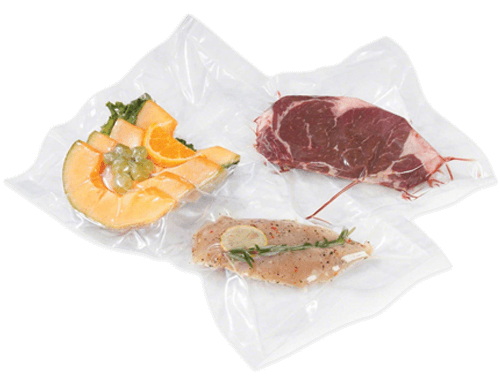 You can vacuum seal anything to lock in the freshness and flavour. The vacuum seal rolls give you the convenience and freedom to cut the rolls to fit the food you have. Cook in batches and divide food in to portions ready for the week, great for diets, portion control and saving money.
Prepare food for a dinner party and vacuum seal ready for later, letting you spend more time with your guests.
The bags you make from the rolls can also be used within the cooking process. Marinate food quicker by vacuum sealing. Food can also be cooked using the sous vide cooking technique, submerging food in circulating water at a constant temperature.
Features:
Includes 2 vacuum seal rolls
Each roll measures 28cmx1000cm
Keep food fresher for up to 5 times longer
Lock in flavour and nutrients
Protect from mould and bacteria
Save time, Prepare meals for the week ahead
Save money, buy in bulk and Vac seal what you don't need right now
Control portions, great for diets
Vacuum seal appliance sold separately
1 Year Warranty