Product Information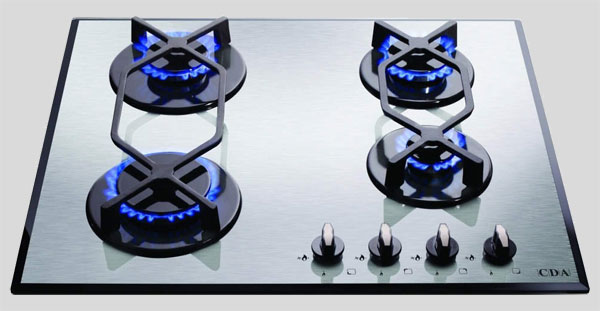 Dimensions: H 44 x W 595 x D 515mm
Cut-out size: W 557 x D 477mm
Combine the tradition of gas cooking with the style and modern day design of a ceramic glass hob with the CDA HVG620SS. The perfect addition to any kitchen, this stylish model offers the same precision and performance of a classic gas hob alongside a number of safety features.
STYLISH FOCAL POINT
By combining the power of gas with the style and design of ceramic, this CDA hob produces a focal point in your kitchen. The glass covered stainless steel surface produces a unique effect while also making this hob extremely easy to clean.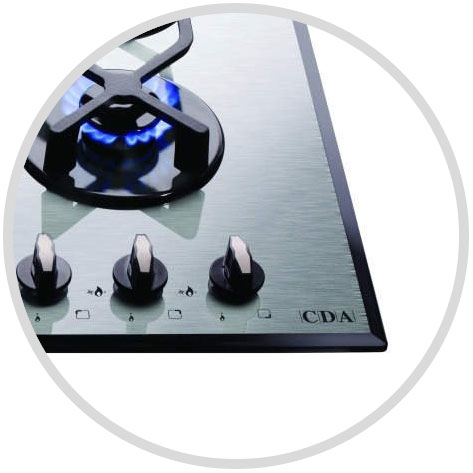 EASY TO CLEAN
The smooth surface means spills and splashes do not fuse as easily, and you can quickly wipe them away using a damp cloth. A bevelled edge prevents larger spills from running onto your worktop, containing them on the easier to clean surface.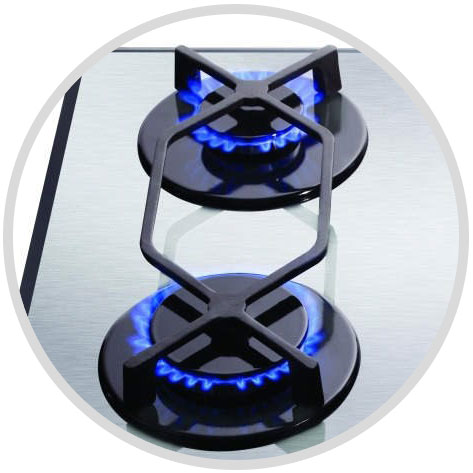 FOUR POWERFUL BURNERS
With four burners, this hob provides the tools you need to cook regularly for a medium sized family. Plenty of space between each burner makes it easy to prepare a number of dishes side-by-side, perfect so you can eat together.
Each burner is a different size, giving you the ability to utilise each flame effectively, reducing the amount of energy wasted in the kitchen.
You can easily light this hob without burning your fingers thanks to the handy automatic pan ignition system.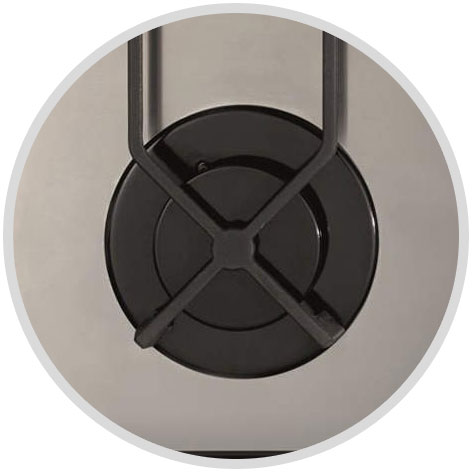 DESIGNED FOR SAFETY
This hob provides sturdy cast iron pan supports, so you will spend less time trying balance your pan over the burner. Enamelled and heavy duty, the supports offer brilliant stability for pots and pans of all sizes, reducing any risk of slips and spills while you cook.
Flame failure safety devices add an extra level of safety to your hob. They work by cutting off the supply of gas immediately if the flame should be extinguished.
Features
Gas-on-glass stainless steel hob
4 burners
Cast iron pan supports
Flame failure safety device
Precise flame height control
Easy clean surface
Bevelled edges
Knob controls
Automatic ignition
LPG Kit available
Power supply: 3 Amp
2 year warranty