Product Information
Dimensions: (H) 44mm x (W) 700mm x (D) 510mm
Looking for a hob that not only delivers a powerful performance but also gives an aesthetic wow factor to your kitchen? Then look no further than this stylish 5 burner gas hob from CDA. With a contemporary gas on glass design, this eye-catching gas hob will become the focal point of any kitchen as well as being easy to use and clean!
Outstanding design
The gas-on-glass design is becoming increasingly popular and it's easy to see why. The smooth glass surface and the rounded gas burners appear spacious and clean cut, with plenty of room to cook with multiple pots and pans. The controls are placed neatly on the front for easy accessibility and the bevelled edges not only look good but they make cleaning the edge of the hob so much easier.
Cast iron pan supports
Each burner comes with a sturdy and durable cast iron pan support. Designed in a diagonal shape over the burner, the pan supports will provide increased stability across the diameter of the pan and the linking of a top and bottom burner pan support will stabilise larger cookware.
Easy automatic ignition
For carefree one-handed ignition, this hob is designed so that each control knob can automatically ignite the burner. Simply press and turn the knob anti-clockwise and the burner will ignite - no need to get your hands near the flame.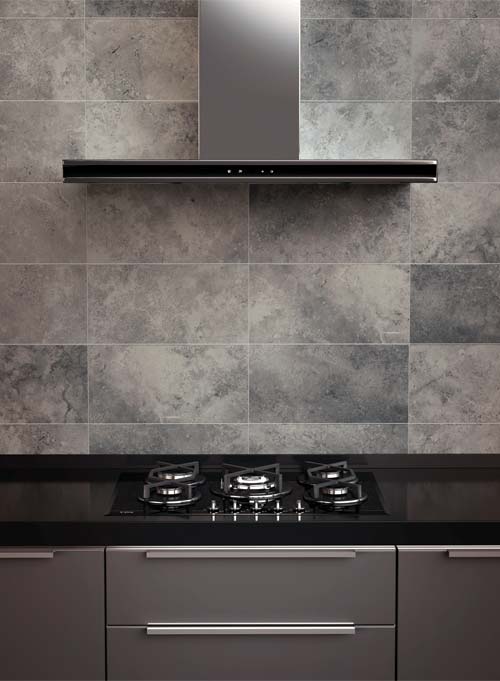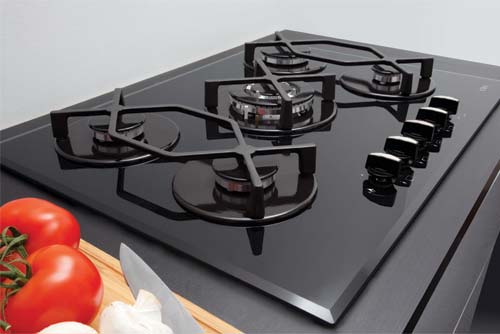 Flame Safe
Should a flame on a burner extinguish whilst the hob is in operation, this hob comes with a flame failure device that will cut off the gas supply to prevent the build-up of gas.
Powerful Triple ring/wok burner
As well as 4 standard burners, this hob also comes with a triple ring/wok burner in the centre. Distributing 3 rings of heat as supposed to one, this burner delivers powerful heat over a wider surface area that is perfect for cooking with larger pots and pans as well as woks.
Technical Specifications
- Rated electrical power: 1kW
- Power supply: 3A
- Rated gas input: 11.3kW
Accessories
- LPG conversion kit (optional)
- Wok support included
Burners
- Front left - auxiliary: 1 kW
- Front right - semi-rapid: 1.75 kW
- Centre - wok: 3.8 kW
- Rear left - rapid: 3 kW
- Rear right - rapid: 1.75 kW
Features:
5 burner gas on glass hob
Triple ring/wok burner
Cast iron pan supports
Easy automatic ignition
Flame failure device