Product Information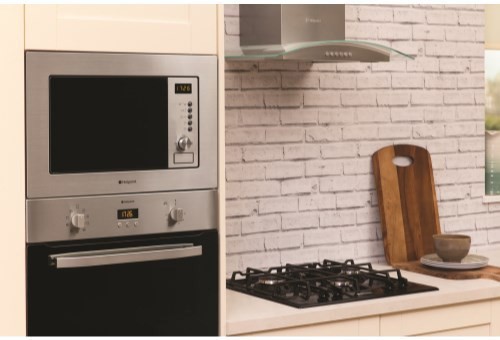 With the choice of grilling, microwaving or a combo of the two, you can get an assortment of meals on the table in minutes with this 20 litre stainless steel microwave and you can even set it to automatically shift from one cooking stage to the next.
How will this fit into my kitchen?
This is a built-in microwave oven, therefore it is designed to be built into one of your kitchen cabinets at eye level. The front of the microwave will sit level with the unit, giving the appliance a smooth and integrated feel with your kitchen. Please measure the dimensions of this microwave against your cabinet to ensure it fits:
Dimensions: (H) 38.8cm x (W) 59.5cm x (D) 34.4cm
Cooking functions
Whether you microwave, grill or combine the two for a microwave and grilling method, this built-in microwave delivers flexible cooking performance so you can prepare of a variety of meals. But the options don't stop there, it also comes with 5 cooking functions:
Multistage cooking*
Frozen food
Precooked meals
Pizza/frozen meals
Defrost and cook
*Multistage cooking: This function allows you to cook dishes from start to finish without needing to open the door or check on the food. You can select and arrange cooking functions to a sequence that best suits your dish so you can press start and let your self-made cooking cycle do the rest for you.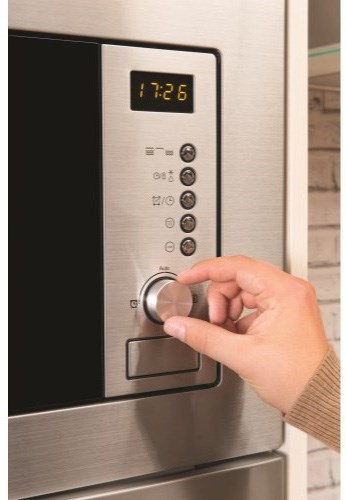 Extra Features
To make sure you get the most out of your microwave, the Hotpoint mwh1221x comes with some extra features:
5 power levels: Not every food comes with microwave instructions that are suitable for all power levels, so save time by altering the microwave between 5 power levels to suit different cooking requirements.
Child lock: Prevent accidental usage of the microwave by activating the child lock.
Oven light: This oven light will allow you to check on your food without having to open the door so that the temperature isn't disturbed and food can go from start to finish on schedule.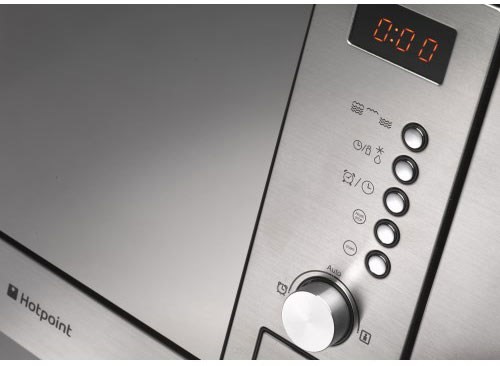 Microwave oven with grill
20 litre capacity
Carefree multistage cooking
5 cooking functions
Child lock to avoid accidents
Dimensions - (H) 38.8 x (W) 59.5 x (D)34.4cm
Niche dimensions - (H)38 x (W) 56 x (D)50 cm
---