Product Information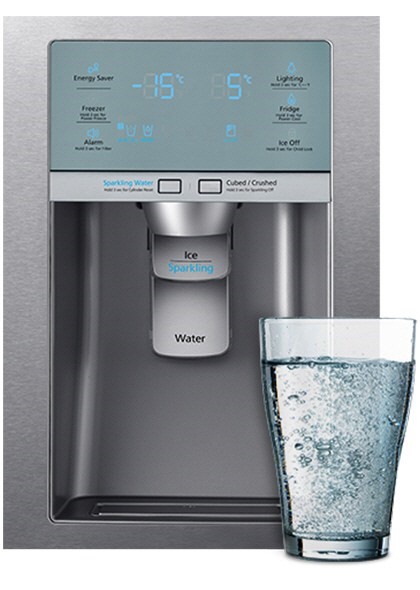 A Revolution In Sparkling Refreshment The new RF24HSESBSR from Samsung boasts a unique sparkling water dispenser built in to the ice and water dispenser so you can have sparkling water at the press of a paddle. It's a Sodastream built in to your fridge!
Harmonious Premium Design And Finish With a counter-height drawer the RF24HSESBSR blends in with your kitchen. The stainless steel surface also adds a genuine air of sophistication.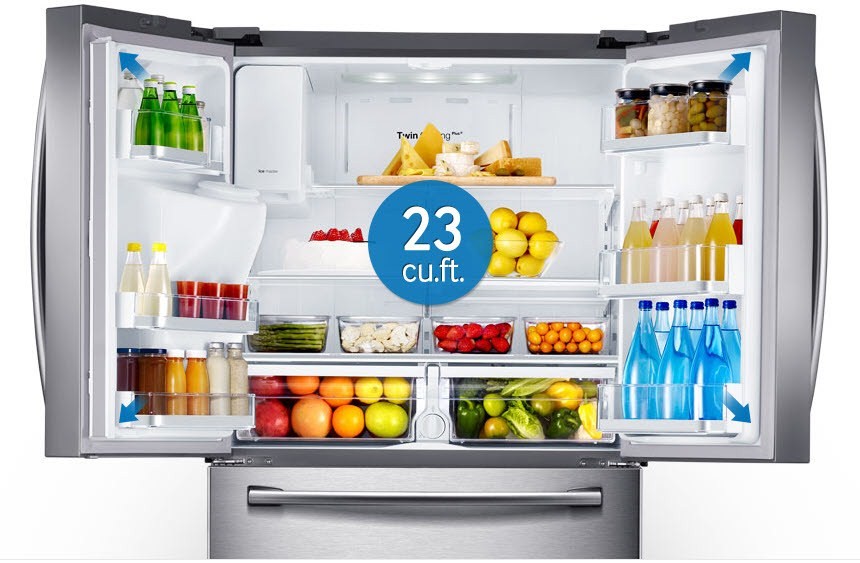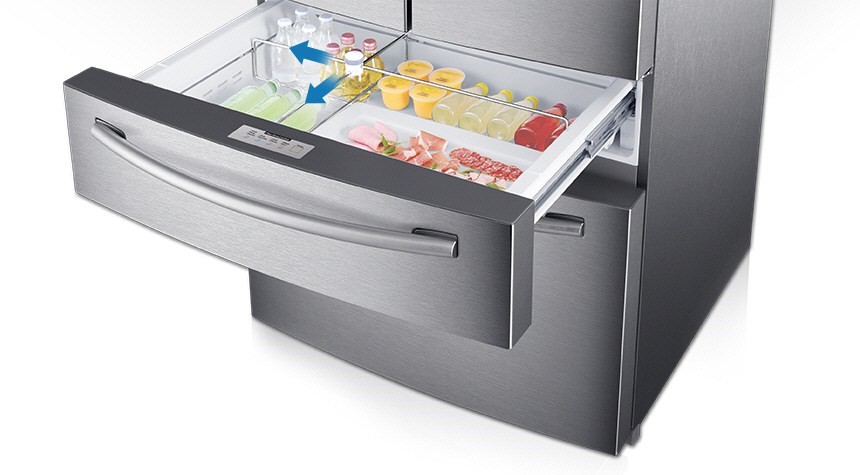 Counter-height FlexZone Drawer For The Most Storage Flexibility In Its Class The counter-height FlexZone™ pullout drawer system with Smart Divider delivers incredible storage flexibility. Inside the RF23HSESBSR's FlexZone™ drawers is a revolution in storage customisation. Smart Divider enables you to store even the widest items with ease. And to keep items at peak freshness, FlexZone™ has temperature settings that ensure optimal conditions for your favourite meats, fish, deli items, wine and beverages.
Premium Design Display: Sleek, Streamlined Appearance To Enhance Any Décor Outstanding performance begins with exceptional design. The RF24HSESBSR's unique control panel blends seamlessly into the left-hand door to create a striking design statement that you will love to show off to friends and family. Ice-blue display characters allow you to easily monitor interior temperature and other settings at a glance for optimal food freshness.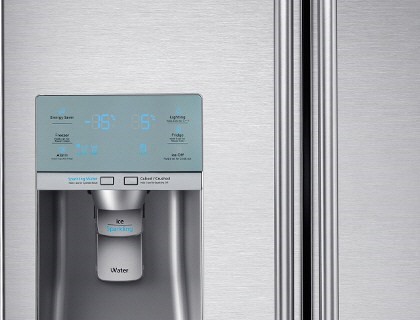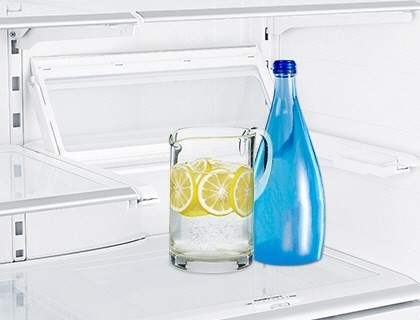 The Perfect Place For Items Of Any Size Or Shape Seven-layer cakes, tall bottles or awkwardly large containers. No problem! The Slide In & Flip Up shelf retracts accordion-style for flexible storage. Fold it and push it against the back wall for instant space that lets you store, and see, practically any size bottle or container.
Faster Ice Production In Less Space The Ice Master is at least 1.8 inches (4.57cm) narrower than previous Samsung ice makers, which opens up more shelf space for taller groceries such as bottled beverages. Yet you won't be short on ice, because their compact ice maker yields up to 2.2 kg of ice per day — much more than conventional models. So whether it's a really hot day or you're throwing a party, there will always be enough ice to go around.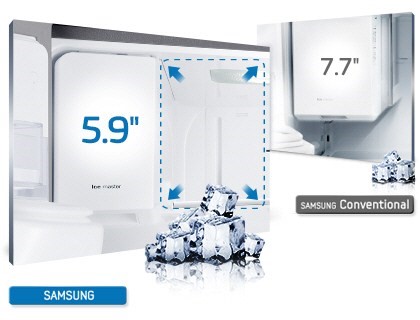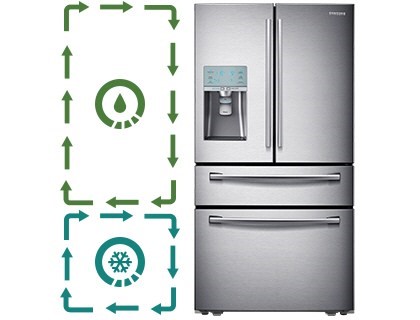 Keeping Foods In Peak Condition Starts With Twin Cooling Plus™ Technology The new Samsung RF24HSESBSR refrigerator uses two separate air flows and precise temperature control to maintain optimal humidity levels on both the refrigerator and freezer drawers. This Twin Cooling Plus™ System helps keep your apples fresh, prevents your ice cream from getting freezer burn, and stops ice cubes from smelling like the garlic bread you've stored in the refrigerator.
Key Features
No Frost - completely frost free freezer so you never have to defrost ever again
Ice and water dispenser with sparkling water
Humidity-controlled drawer to store your fruit and veg for longer and maintain its nutrients and freshness for longer
Top & side LED lighting for lower energy use and less heat
Easy open handle to help break the seal and make opening the door much easier
A+ energy efficiency so it's both kind to your wallet and the environment
N.B. All large fridge freezers are doorstep or garage delivery only.
---