Product Information
Start getting more without spending more. Like a big, brilliant display that's the sharpest in its class. Built-in protection from scrapes, spills, and smudges. A fast quad-core processor with 4G, plus the latest version of Android OS, Lollipop. Not to mention battery life that lasts a full day, so you can get on with yours. Choose to start your adventure with the new Moto E.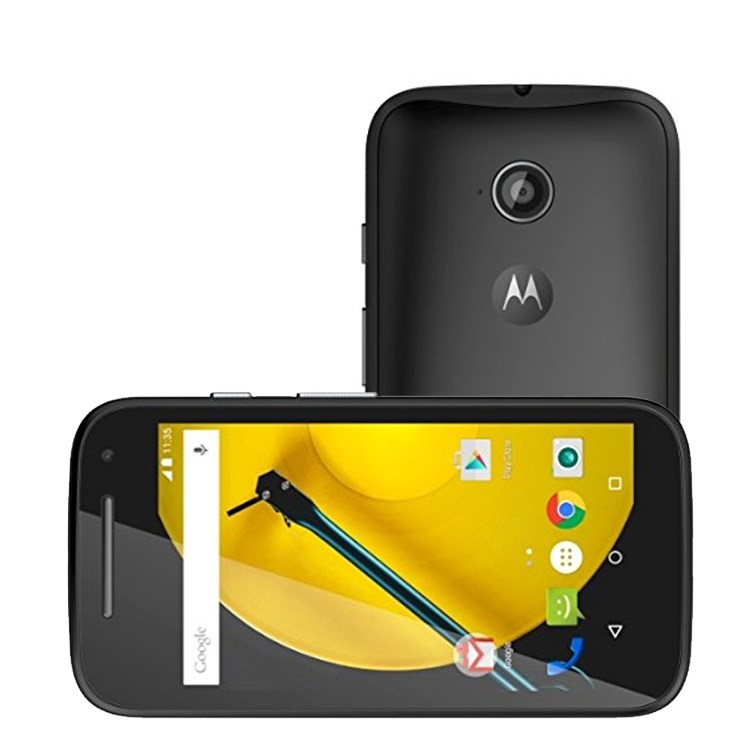 Two Cameras Means Lots to Smile About
Moto E becomes your camera with just a twist of your wrist. Touch anywhere to take a shot, capture panoramic photos, or record video. Then share your favorites with just three taps.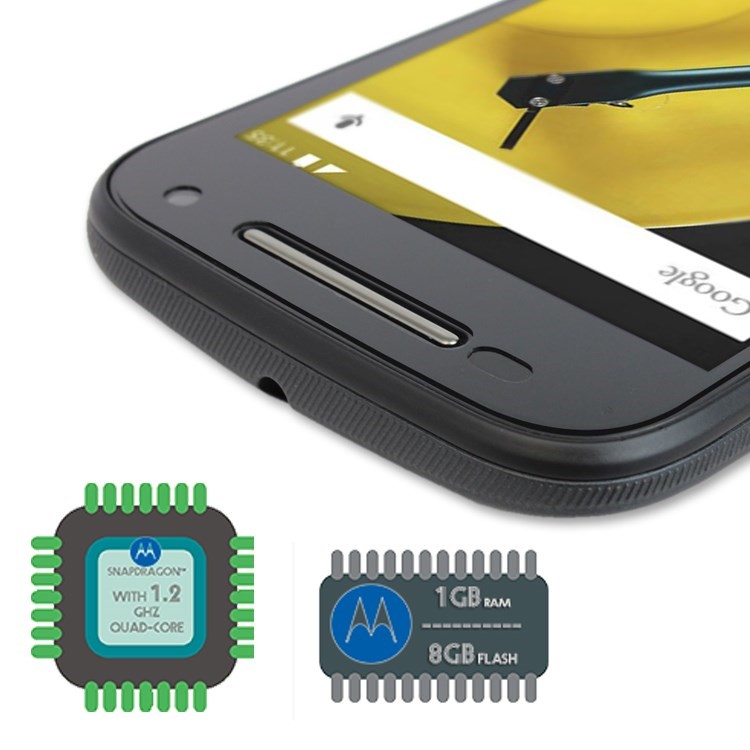 Do More, Faster, with a Quad Core Processor
Moto E features a powerful Qualcomm Snapdragon 410 processor with a 1.2GHz quad-core CPU and advanced graphics. Which means you can switch back and forth between your favorite apps without slowing down. Or listen to music and surf the web at the same time without missing a beat.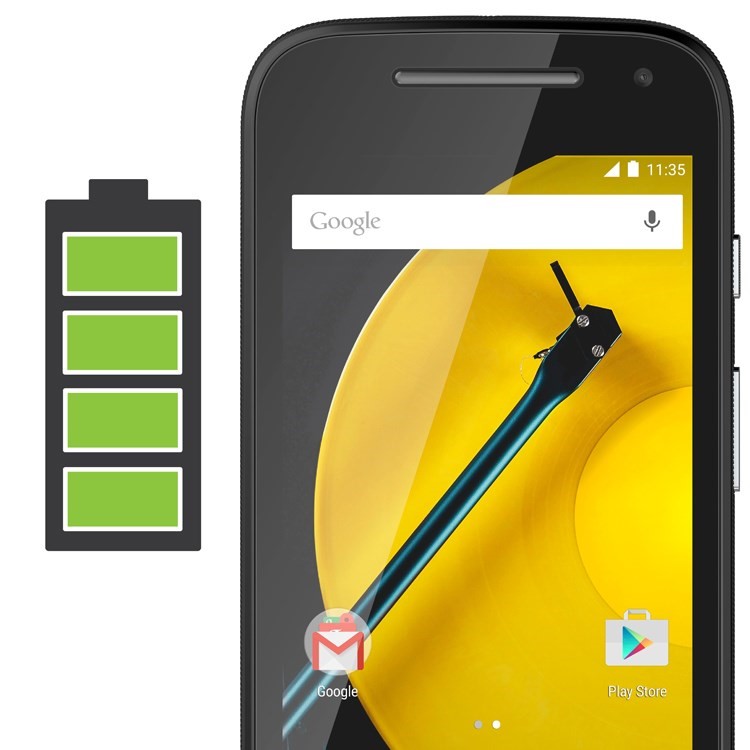 Keep Going with an All-Day Battery
With a 2390 mAh battery, the all-new Moto E is designed to last a full day. Dash to school or work in the morning. Meet up with family or friends. Then head out for the evening. All without worrying about stopping to recharge.
Android 5.0 Lollipop
S4.5" QHD LCD
1.2GHz Quad Core Processor
8GB Internal Memory
1GB Ram
2MP front facing camera
5 Megapixel Camera
4G LTE
Gorilla Glass 3