Product Information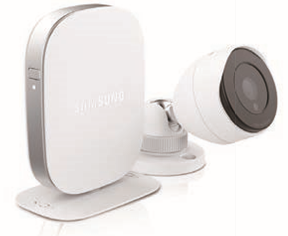 Outside or inside this versatile SmartCam from Samsung will give you an easy way of keeping an eye on your home from wherever you are, at any time and in any weather! From back gardens, homes and businesses, to family and pets, be sure not to miss a thing with this smart Samsung security camera!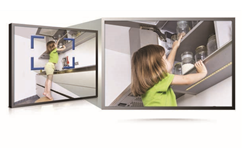 Capture all the details
With a ½.8-inch CMOS sensor that lets in a lot of light and up to 1080p Full HD streaming videos, you can get vivid, bright, and stunning video quality through this SmartCam!
Ultra-wide viewing
With an extra wide 128° angle, you can take in a lot more without having to sacrifice on the quality of the image, allowing you to take in more than ever before!
Get closer
Digitally zoom and pan around your room to get in close on those important details. Whether it's a cookie jar thief or a mischievous pet, you won't miss a thing with a Samsung SmartCam.
View anywhere, on any device
whether it's your tablet or your laptop, you can access the SmartCam on Android or iOS wherever you are on the device that's best for you.
Night Vision
Automatically switching to black and white when it gets dark and a 50ft night viewing distance, you can keep an eye your home at all times of the day.
Seize the moments
Motion Zone select
You can select up to 3 zones in the camera's view. By drawing a box on your screen around areas such as windows and doors a message will be sent to your mobile and web viewer when motion and audio is detected, so that you can witness the action.
Record what matters most
A 32GB microSD™ card slot on the SmartCam lets you locally store your events on a microSDXC memory card.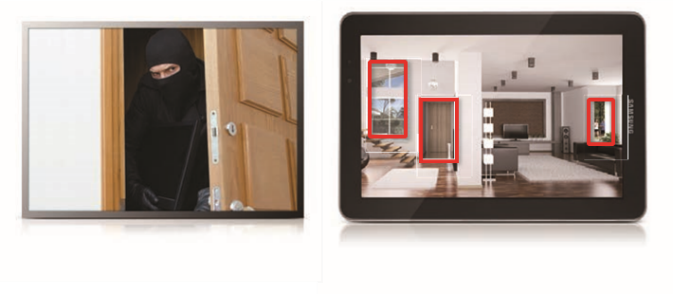 Made for the outdoors!
The SmartCam HD Outdoor has been thoroughly tested to achieve an Ingress Protection Rating of IP66. This means it's resistant to dust, gusts and the type of temporary flooding known on ship decks. So believe us when we say it will stand up to wind and rain!
Plug and play!
Step 1 - connect: Connect your SmartCam with a push of a button.
Step 2 - Sign-up: Sign-up and register from your SmartCam.
Step 3 - View: And you're ready to go!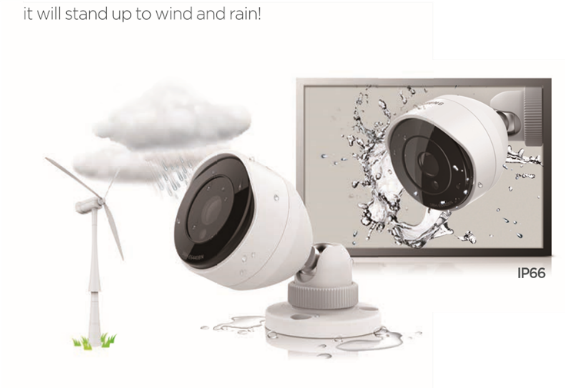 Key Features:
Full HD modular SmartCam for home or business security
Perfect for outdoor security with IP66 rating
Digital zoom and pan feature
Night Vision
128° ultra-wide viewing angle
Motion zone select
32GB microSD™ card slot
Click Here to download PDF data-sheet.
---