Product Information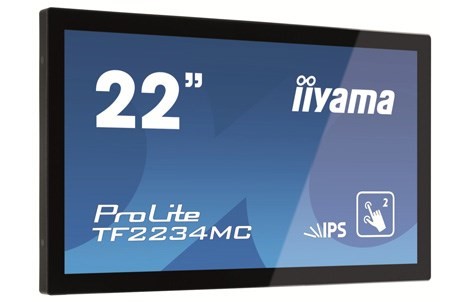 ProLite TF2234MC uses Projective Capacitive Touch Technology, built into an eye catching bezel with Edge to Edge glass. Featuring IPS LCD Screen technology, it offers exceptional colour performance and wide viewing angles, making it a perfect interactive display for Interactive Digital Signage. In addition to the superb image quality , the screen comes with an IP54 Rating, making it dust and water resistant and with a rugged bezel making it suitable for demanding environments. The screen also features a vast array of inputs including DVI as well as USB for the Touch sensor itself, and a High Definition 1920 x 1080 Resolution. The ProLite TF2234MC is the ideal for the kiosk integrators and a solution for Interactive Digital Signage, Instore Retail, Gaming and Interactive Presentations.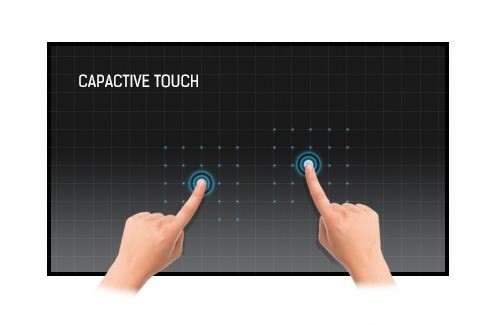 TOUCH TECHNOLOGY - CAPACITIVE
This technology uses a sensor-grid of micro-fine wires integrated into the glass that covers the screen. Touch is detected because electrical characteristics of the sensor grid change when human finger is placed on the glass.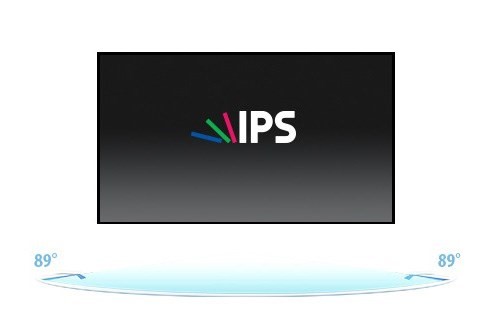 IPS
IPS technology offers higher contrast, darker blacks and much better viewing angles than standard TN technology. The screen will look good no matter what angle you look at it.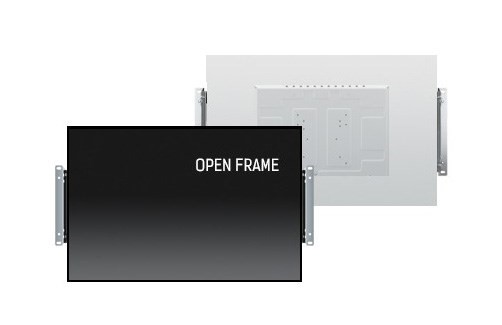 OPEN FRAME
Open frame monitors come equipped with external mounting brackets making them an ideal solution for kiosk integrators and Instore Retail.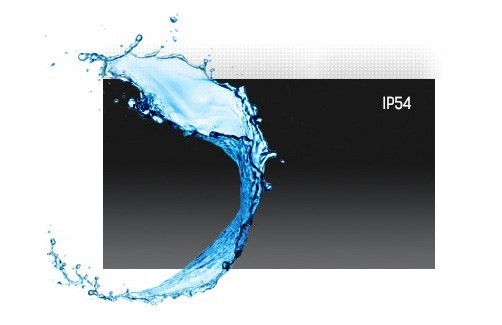 IP54
The IP Code classifies how resistant a device is to foreign objects and moisture. IP54 means that the monitor will operate in dusty conditions, and will resist splashing water.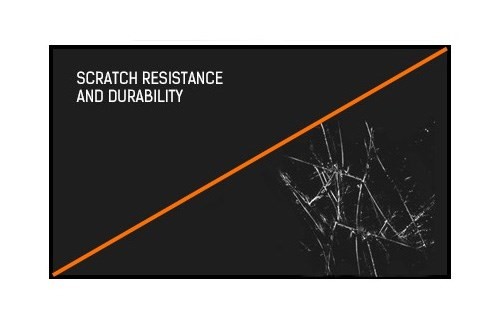 SCRATCH RESISTANCE
Scratch resistance is essential for touch solutions used in public places and schools. This is achieved thanks to a glass overlay covering the screen.
Features
22 Inch LED Display
Full HD 1080p
Multitouch (2 compatible touch points)
IPS LED-backlit
Response time: 8ms
Contrast: 1,000:1 with touch panel
Brightness: 255 cd/m2 with touch panel
Pixel pitch h x v: 0.247 x 0.247 mm
Vertical sync: 56 - 75 Hz
Aspect ratio: 16:9
Display colours: 16.7 million
Energy efficiency class: A
Connections
Analog input connector: VGA
Digital input connector: DVI-D
Audio-signal-input: mini jack, RCA L/R(2x)
USB
Dimensions
W x H x D: 517.5 x 313.5 x 46 mm
Weight: 4.4 kg